DHL Expands Its Express Network Capabilities in Asia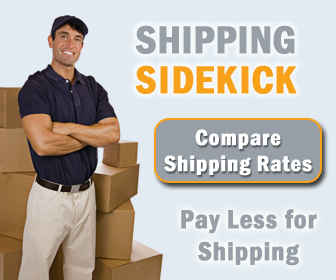 BONN -- April 29, 2009
DHL Express sets industry benchmarks with new gateways in Taiwan and South Korea
Market position acknowledged through five prestigious awards wins
New Boeing 747 aircraft to service Singapore - Hong Kong route
Bonn, 29 April 2009 -- At the same time DHL Express announced the opening of two new state-of-the-art gateways, the company has won five awards at the 2009 Asian Freight & Supply Chain Awards (AFSCA). The awards reconfirm the strength of the DHL brand, its service excellence and DHL's market-leading position in Asia. Announced at a ceremony in Hong Kong on April 22, the company was named Best Express Operator, Best Road Haulier Asia, Best Contract Logistics Provider, Best 3PL and Best Lead Logistics Provider. The AFSCA are organized by Cargonews Asia, one of the leading freight industry publications in Asia Pacific.
The two new gateways, the DHL Express Taipei Gateway at Taoyuan International Airport, Taiwan and the DHL Express Incheon Gateway at Incheon International Airport, South Korea, are equipped with state-of-the-art technology, which will help DHL further increase operational efficiency and enhance service quality as well as flexibility in express services.
Building the new Taipei Gateway, DHL has invested US$6.2 million. The facility, measuring 13,500 sqm, is four times larger than the previous site, and will triple shipment-handling capacity from 3,600 to 11,000 pieces per hour. Drop-off cut-off time will also be extended for up to two hours. DHL? Taipei Gateway is the only express gateway in Taiwan that houses a 24-hour Drop-Off Centre.
The Incheon Gateway also sets new industry benchmarks: An US$50 million investment, the 20,000 sqm facility includes a fully automated sorting system for parcels, ensuring a fivefold increase of the distribution volume compared with the previous facility. The Incheon Gateway will serve as a consolidation and distribution center from South Korea to markets such as Mongolia, northern China and the Russian Far East. It will also serve as the intercontinental link to USA and Europe.
To ensure high flexibility for the expected growth in volumes, DHL has also added a new Boeing 747-400F aircraft to service its vital Singapore - Hong Kong route through Air Hong Kong, a joint venture between Cathay Pacific and DHL. The 110 ton Boeing freighter will operate between both cities six days a week, more than doubling capacity on the Singapore - Hong Kong route, an important link for intra-Asian trade.
This additional expansion allows major Asia Pacific cities and other business centers to be interconnected through DHL's regional hubs and gateways, providing customers with enhanced overnight services across the Asia Pacific region.
DHL - The Logistics company for the world
DHL is the global market leader in the logistics industry and ""The Logistics company for the world"". DHL commits its expertise in international express, air and ocean freight, road and rail transportation, contract logistics and international mail services. A global network composed of more than 220 countries and territories and 310,000 employees worldwide offers customers superior service quality and local knowledge to satisfy their supply chain requirements. DHL accepts its social responsibility by supporting climate protection, disaster management and education.
DHL is part of Deutsche Post DHL. The Group generated revenue of more than 54 billion Euros in 2008.
Welcome to Shipping Sidekick!
Save up to 60% on shipping almost anything to almost anywhere!