OfficeMax In Pact With FedEx To Offer Shipping Services In Stores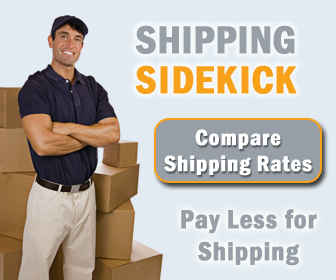 DOW JONES NEWSWIRES
FedEx Corp. (FDX) and OfficeMax Inc. (OMX) reached a multiyear agreement to offer domestic FedEx express and ground shipping services in more than 900 OfficeMax stores beginning this fall as the struggling office-supply retailer looks to boost traffic at its stores.
OfficeMax, the No. 3 office-supply retailer behind Staples Inc. (SPLS) and Office Depot Inc. (ODP), has seen sales drop along with consumer spending. As such, the company has suspended its quarterly dividend, eliminated jobs and delayed its store-remodeling program until economic conditions improve.
The companies said FedEx services were rolled out in certain Chicago and Memphis, Tenn., locations this month, and all U.S. OfficeMax stores are expected to offer domestic FedEx shipping capabilities by the end of September.
Financial terms of the deal weren't disclosed.
"This expansion of the FedEx retail network is designed to benefit express and ground shipping customers, including small business shippers and consumers," FedEx Executive Vice President T. Michael Glenn said.
FedEx, often considered a bellwether for the U.S. economy because of its massive shipping volume, has struggled during the economic downturn as orders and sales slow across a range of industries. In recent months, FedEx has cut jobs and reduced capacity at its express and freight segments to deal with the slowdown.
Chief Financial Officer Alan B. Graf Jr. said earlier this month the operating environment through November is expected to be "extremely difficult" as manufacturing activity is expected to be down year-over-year through the summer.
FedEx has 52,000 shipping locations in its network.
Welcome to Shipping Sidekick!
Save up to 60% on shipping almost anything to almost anywhere!