Money Saving Tips for Those Moving Off to College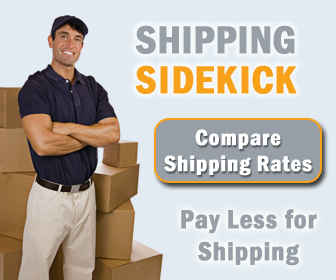 It's that time again. Back to school is almost here. As such students all across the country will be heading back to college. For some, this will be a simple trip across town. However for most, a move will be involved whether it's going off to college a few hundred or a few thousand miles away from home. Moving off to college can be scary and costly. Here are a few tips to help save money on the move, whether you hire a moving company or do the moving yourself.
1. Take only what you need.
Many times there is a tendency among those going off to school to not want to forget anything they may need. As such, they end up packing consumables such as food, toiletries, soft goods, etc. Most of these items are available locally in most college towns and buying them locally is often less expensive and less hassle them hauling them from home. If you are pressed for space when moving, ask yourself if some of the items would better be left at home for the folks.
2. Compare moving company rates.
If you choose a full-service moving company be sure to compare rates. Rates for the exact same move often vary greatly between movers. If you don't have the time to call around to get quotes try a moving company quote aggregator such as Shipping Sidekick which compares the rates of a number of movers for you. Comparing moving company rates can often save you 60%+.
3. Use a shipping service
If you don't have enough stuff to hire a moving company yet have too much to fit into your car consider shipping some of your belongings back to school via a package delivery company such as UPS, FedEx or the USPS. FedEx and UPS take packages up to 150 pounds so even large items such as bikes, stereos and desks may be shipped. Again, use a rate comparison service such as www.ShippingSidekick.com to compare shipping rates.
4. Share the ride.
Sharing a ride back to school can cut down on costs big time when possible. Message boards such as Craig's List or those operated by schools themselves often list rideshares which are available. Carpooling back to school is also a very environmentally friendly way to get back to the books.
5. Recycle and reuse.
Although you can buy new moving boxes, packing peanuts, bubble wrap, etc. for your move, used materials work just as well. Boxes for moving can often be obtained at your local grocery or discount store. Plastic storage bins are handy not only for moving but also for storage once you've reached school. Blankets and towels may be used in packing to protect fragile items allowing you to double purpose items which you may have been bringing anyway. Often simply looking around will find you used packing materials which can be obtained at no cost.
6. Take advantage of student discounts.
One perk of going off to college is that you are now entitled to student discounts at many retailers. Often these discounts are not heavily promoted so you must ask to receive them. From moving companies to truck rentals to shipping supply stores, many student discount programs are offered varying usually in the 5-15% range. It never hurts to ask if a student discount is available.
Welcome to Shipping Sidekick!
Save up to 60% on shipping almost anything to almost anywhere!