U.S. Postal Service Advances Toward Sustainable Future
Announces Greenhouse Gas Emissions, Energy Reduction Goals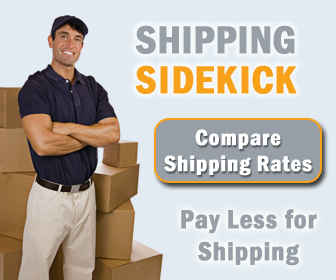 As part of its ongoing commitment to sustainability and environmental leadership, the U.S. Postal Service voluntarily conducted an inventory of its greenhouse gas (GHG) emissions. The study establishes the baseline for future, annual evaluations to help determine if the Postal Service is meeting its stated GHG reduction goals.
Although the agency is exempt from the recent Executive Order establishing energy guidelines, the Postal Service voluntarily determined its greenhouse gas emissions and is the only federal agency to publicly report them. The study builds on the Postal Service's long history of environmental stewardship, beginning with the purchase of its first electric vehicle for mail delivery – in 1899.
The greenhouse gas report studied emissions from Postal Service facility and vehicle operations in 50 states and five U.S. territories. The Postal Service also went above the standard requirements for reporting GHG emissions to include emissions from contract air, highway, rail and ship transportation. Because of the size of the Postal Service and the time it takes to do a thorough analysis of emissions, 2007 was used because it provided the most complete and up-to-date data.
The Postal Service's direct GHG emissions total 5.3 million tons, only 1 twentieth of 1 percent of the total GHG emissions in America. According to the Environmental Protection Agency, this is roughly the equivalent of 1 million gasoline cars driving an average of 12,000 miles on the road each year.
Contracted transportation represents the source of 52 percent of the Postal Service carbon emissions. Emissions from facilities represent 36 percent. Given that the Postal Service has 43,000 alternative-capable fuels delivering mail across the country, only 12 percent of the carbon footprint is attributed to vehicles.
The Postal Service has stated goals to reduce energy use 30 percent by 2015, reduce petroleum fuel use 20 percent by 2015, and reduce greenhouse gas emissions 20 percent by 2020. Achieving electric and fuel reduction goals will be included in pay-for-performance goals for postal managers.
"At the Postal Service, we have a comprehensive approach to sustainable business practices, from the way we sort mail, to the way we deliver it, to the green packaging we provide customers. We recycle more than a quarter million tons of paper and plastic annually and operate the world's largest civilian fleet of alternative fuel-capable vehicles," said Sam Pulcrano, vice president, Sustainability. "And we are working to create a culture of conservation among our employees."
"The U.S. Postal Service's commitment to reduce greenhouse gas emissions, energy use, and petroleum fuel consumption demonstrates that Federal agencies can lead by example," commented Michelle Moore, the Obama Administration's Federal Environmental Executive.
Ryerson, Master and Associates Inc. conducted the greenhouse gas study, the results of which were independently verified by Det Norske Veritas using internationally recognized, world-class standards. The study was independently certified by The Climate Registry (TCR), a known leader in greenhouse gas emissions reporting and reduction.
Its greenhouse gas study differentiates the agency in the mailing industry and is one of a number of sustainability initiatives and environmental achievements announced in 2009, including:
Saving $3 million and nearly 100 million kilowatts in an agency-wide energy challenge
Avoiding $1.05 million in costs via green information technology initiatives
Helping customers divert 24,000 tons of paper from landfills with a recycling initiative in 6,000 Post Office Box lobbies around the country
Increasing alternative fuel use 61 percent since 2005
Testing electric, propane and natural gas mail delivery vehicles
Retiring 10,000 non-energy efficient vehicles from its fleet
The Postal Service has been honored with more than 75 major environmental awards, including 40 White House Closing the Circle awards for environmental stewardship, the 2009 Climate Action Champion award and the 2009 Postal Technology International Environmental Achievement of the Year award.
The Postal Service receives no tax dollars for operating expenses, and relies on the sale of postage, products and services to fund its operations.
Welcome to Shipping Sidekick!
Save up to 60% on shipping almost anything to almost anywhere!