Small Businesses Believe They Will Lead the U.S. out of Recession According to Third Annual FedEx Office Survey
Owners Plan to Increase Spending on Traditional and Online Marketing and Advertising to Build Business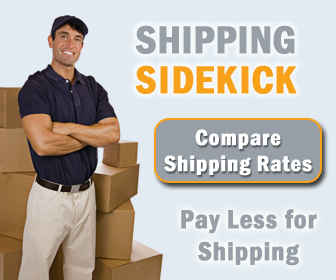 FedEx Office (formerly FedEx Kinko's), an operating company of FedEx Corp. (NYSE: FDX), today released the results of its third annual Signs of the Times national small business survey, just ahead of National Small Business Week. The study found that small business owners are eager to lead the charge out of the country's protracted recession with almost three-quarters (72 percent) saying they will be the driving force behind the U.S. economic recovery in 2010. In fact, 51 percent of the small business owners polled say their businesses have already or will fully recover by the end of this year.
This optimism is a marked improvement over the survey's findings last year, when 54 percent of respondents indicated they were very concerned about the economy's impact on their business. Further evidence of this brighter outlook is that 18 percent of small businesses are considering an increased budget for staffing and HR activities in 2010, up from just 9 percent last year.
This year's study, conducted online during the first week of April, also found that small businesses are planning to put their trust in the power of marketing to help them restore business to pre-recession levels. About 42 percent of those polled are considering increasing spending on marketing and advertising initiatives in 2010, and 30 percent say they may increase spending on sales initiatives, both actions specifically aimed at boosting customer traffic and revenues.
"Small businesses are definitely getting it right when it comes to identifying and investing in the tools that will help them bounce back from a difficult period," said Randy Scarborough, vice president of marketing for FedEx Office. "From print ads and direct mail campaigns to online marketing programs and a social media presence, small business owners today are smart and savvy about how to maximize their budgets while connecting effectively with new and existing customers down the street and around the world."
These most recent Signs of the Times survey results further underscore small business owners' firm belief in the value of traditional and online marketing and advertising. In 2008, before the recession was fully felt throughout the marketplace, 41 percent of those polled were considering increasing spending on marketing and advertising initiatives. In 2009, with the recession in full-swing, even more small business owners (44 percent) reported considering a budget increase in that same area. This year's survey results show 34 percent made cuts to their marketing and advertising spend last year and 31 percent say that decision had a negative/extremely negative impact on their business results.
Welcome to Shipping Sidekick!
Save up to 60% on shipping almost anything to almost anywhere!