UPS and P & T Express Establish Company to Expand Operations in Vietnam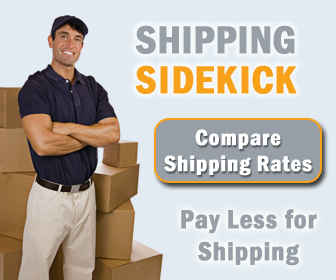 UPS (NYSE:UPS) and P & T Express have established UPS Vietnam as a joint stock company to expand UPS's footprint and better serve customers in Vietnam.
Through the joint stock company, UPS will invest in new facilities in key commercial and industrial centers across Vietnam to widen access to growing intra-Asian capability and connect to the global UPS network. UPS will extend its express pickup and delivery service to 63 provinces in Vietnam and offer later pick-up and cut-off times.
Terms of the deal were not disclosed.
The new company becomes a convenient single source for Vietnamese businesses to use not only UPS express and expedited small package services, but also UPS transportation and supply chain capabilities that include freight forwarding, Customs brokerage and contract logistics warehousing and distribution.
"With this joint stock company and the strong relationship we have with our local service partner, UPS gains greater flexibility to grow transportation and logistics capabilities in Vietnam," said Derek Woodward, president of UPS's Asia Pacific Region.
The UPS Vietnam head office will be located in Ho Chi Minh City and led by Jeff McLean, who was appointed general manager of UPS in Vietnam earlier this year. McLean most recently was in Singapore with previous leadership positions in Hong Kong, Australia and New Zealand since joining the company's supply chain operation in 2003.
The expanded UPS presence in Vietnam is expected to further enhance the country's status as a rapidly emerging market for global trade. Immediately after Vietnam joined the World Trade Organization in 2007, U.S. exports to Vietnam alone grew by 73 percent to reach $1.9 billion. According to The Economist Intelligence Unit, Gross Domestic Product growth in Vietnam is expected to grow by 6.2 percent in 2010 and 6.9 percent in 2011. The United States is Vietnam's largest trading partner after China.
The UPS Snapshot for Small Business offers a country profile and more detail about business activity in Vietnam.
"We are extremely pleased to partner with UPS as this collaboration will boost our combined efforts to connect Vietnamese businesses to the rest of the world, and to jointly grow the business," said Madam Dang Thi Bich Hoa, chairwoman and CEO of Vietnam Post Express Joint Stock Company.
UPS began its services in Vietnam in 1994 with VN Post as its service agent. P & T Express was established in 2006 as a wholly-owned subsidiary of VN Post to better manage the postal express sector and take over as UPS's service agent. Since then, UPS and P&T Express have grown their operations in Vietnam with a presence in Hanoi and Ho Chi Minh City.
Welcome to Shipping Sidekick!
Save up to 60% on shipping almost anything to almost anywhere!