U. S. Postal Service Reports Continuing Losses
But Levels Of Service Remain Stable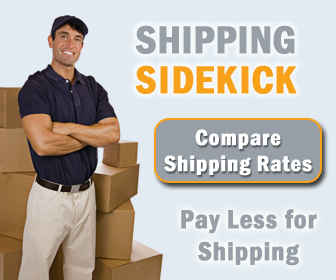 The U.S. Postal Service will post a net loss of $1.9 billion on declining volumes of 88.1 billion pieces of mail for the six months ended March 31, 2010, further evidence that the Postal Service continues to face incredible challenges, Postmaster General John E. Potter said today.
Potter reinforced the need for legislative and regulatory changes necessary to maintain a viable Postal Service. Two of those changes could save the Postal Service more than $8.5 billion in the first full year they are implemented: restructuring the prepayment of retiree health benefit payments and eliminating one day of delivery service per week.
Despite the ongoing financial challenges, Potter commended employees for continuing to take costs out of the system and maintain high rates of customer service.
Financial Results
Chief Financial Officer Joseph Corbett reported that the 2010 mid-year financial results reflect the continuing effects of both the recent recession and the migration of mail to electronic alternatives. Corbett noted that for the foreseeable future, the Postal Service expects to see continuing declines in First-Class Mail, the most profitable class of mail.
For the three months that ended on March 31, total volume was 3.3 percent less than that of the same period in 2009. Even with a one-time boost of $180 million of First-Class Mail revenue related to the Census, revenue at $16.7 billion was still 1.4 percent less than the same period a year ago.
In contrast to the continuing declines in mailing services, the competitive products, shipping services, that account for 12 percent of total revenues and consist primarily of Priority Mail and Express Mail, grew 5.7 percent.
Operating expenses were down 3.1 percent from a year ago and the net loss was reduced by over $300 million.
For the first six months of the fiscal year, operating losses totaled $1.8 billion in 2010 compared to $2.3 billion in the previous year. Included in the March 31 quarterly and year-to-date operating losses are expenses of $1.9 billion and $3.8 billion, respectively, to fund retiree health benefits.
Aggressive measures to reduce costs continue. Work hours during the first half of the year were reduced by 49 million hours below the previous year. Total mail volume decreased 6.3 percent during the first half of the year, but managerial initiatives have reduced work hours by 12.7 percent in mail processing and 11.6 percent in customer services. For the year to date, overall expenses have been reduced by $1.4 billion, or 3.8 percent below the previous year.
"Despite aggressive efforts to reduce costs, including the reduction in full-time equivalent employees by more than 120,000 since 2008, we are still experiencing unsustainable losses," said Corbett. "Quite simply, the business model is broken and laws, regulations and contracts must be changed to provide commercial operating flexibility needed for financial stability."
At mid-year, the number of career employees stood at 594,000, a reduction of 47,000 compared to the previous year.
With net losses reported for fiscal years 2007, 2008 and 2009 and continuing in 2010, the Form 10-Q will emphasize the continued significant uncertainty about the Postal Service's ability to generate liquidity to fund large cash payment obligations in 2011.
The Postal Service's liquidity challenge is compounded by the requirement established in postal reform legislation of 2006 that the organization pay $5.4 billion to $5.8 billion annually to prefund future retiree health benefits — a requirement no other government or private sector organization faces. Last year, Congress enacted legislation to restructure the payment for 2009. However, there is no assurance that similar adjustments will be granted in 2010, or at all.
Complete second-quarter results will be available Monday in the Postal Service's Form 10-Q report, at www.usps.com/financials (click Form 10-Q under Quarter Reports).
In March 2010, the Postal Service presented an action plan for the next decade. View the plan online at Ensuring a Viable Postal Service for America.
Service Standards
In other board action, Delores Killette, the Postal Service's consumer advocate and vice president of Consumer Affairs, reported that on-time delivery of mail during the past three months was largely steady with 96 percent of overnight single-piece First-Class mail delivered on time.
Overall, 85.7 percent of respondents polled in the most recent Customer Experience Measurement rated their experience in the top two categories – "very satisfied" or "mostly satisfied" – during the past three months.
Welcome to Shipping Sidekick!
Save up to 60% on shipping almost anything to almost anywhere!