PosLaju and UPS Form Alliance
New PosLaju International Premium Service Introduced For Faster Package Delivery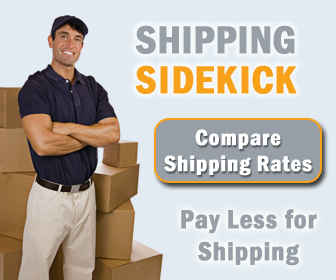 UPS (NYSE:UPS) today announced it has formed an alliance with PosLaju, the leading Malaysian courier company, and jointly launched PosLaju International Premium, a day-definite, international express delivery service with a money-back guarantee serving more than 215 countries. The new service is available at all 52 PosLaju outlets in Malaysia and will, on average, shorten the international transit time of packages and documents by half.
"PosLaju is committed to meeting our customers' needs for faster and more reliable service. As a testimony of that commitment, we introduced the new PosLaju International Premium service jointly developed with UPS," said Dato' Syed Faisal Albar, group managing director / chief executive officer of Pos Malaysia. "Customers can benefit from UPS's world class global service, which is fully supported by its money-back guarantee."
"UPS is pleased to form an alliance with PosLaju to enhance the experience for our customers in Malaysia," said Craig Foster, senior vice president, South District, UPS Asia Pacific Region. "The PosLaju International Premium service capitalizes on UPS's powerful shipping technology and utilizes our comprehensive global network."
Through UPS, PosLaju International Premium offers customers two ways to keep track of the delivery progress of their documents or packages. The first is via email notification. When sending the shipment at a PosLaju outlet, customers can choose this option by providing up to five email addresses for the notification to be sent to. Email alerts will be automatically sent to these email addresses to inform the recipients of the delivery status.
Alternatively, customers can use the air waybill number to log onto PosLaju's website at www.poslaju.com.my to check on the delivery status via UPS's tracking system.
PosLaju currently leads the domestic courier industry, holding the largest market share at 27%. PosLaju's leadership position is also solidified by having the most extensive domestic delivery areas and outlets, as well as the largest number of courier fleet and personnel.
Welcome to Shipping Sidekick!
Save up to 60% on shipping almost anything to almost anywhere!