DHL Selected As Preferred International Express Delivery Provider For U.S. Cargo Airline
Southern Air chooses DHL for global aircraft maintenance and service parts delivery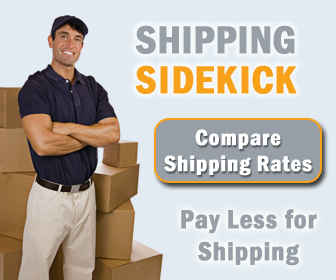 DHL announced it has been chosen by Southern Air Inc., a U.S.-based cargo airline, as its preferred international express delivery provider. DHL Express will now provide express transportation of Southern Air aircraft-related parts to and from the U.S. in support of its global operations.
"In our industry, time is literally money - any delay in delivery of a part for a scheduled maintenance or repair could result in significant losses and diminished credibility with commercial and government customers," said Dan McHugh, CEO of Southern Air. "DHL Express is a natural fit as a partner to help keep our maintenance and repair operation running smoothly due to its global expertise, expedited customs clearance, and worldwide coverage."
DHL Express will support Southern Air's global maintenance operations by providing door-to-door international express delivery of spare parts to and from Southern Air facilities, its vendors and Southern Air operating bases. Southern Air has airline vendor locations all over the world, as well as its own facilities and offices in the U.S. (Norwalk, CT); Liege, Belgium; Addis Ababa, Ethiopia; Hong Kong and Shanghai, China; Seoul, Korea; Kuala Lumpur, Malaysia; Sharjah, UAE and Bangkok, Thailand. Urgent parts shipments required for aircraft operation are expedited by DHL from parts warehouses directly to aircraft maintenance personnel.
"As the international specialist with an unparalleled focus on service excellence, DHL is uniquely suited to help Southern Air build upon its reputation as one of the most reliable wide-body cargo operators in the world," said Charles Brewer, SVP and General Manager for DHL Express U.S. "We look forward to a strong partnership with Southern Air and supporting their maintenance operation with rapid and highly reliable global delivery services."
"DHL outperformed other integrators in a head-to-head trial, providing market leading transit times and a consistent high quality service," said McHugh. As part of the customer on-boarding process to ensure a smooth and seamless transition, DHL is coordinating local personnel visits at all Southern Air site locations in the U.S. and worldwide to install shipping automation, deliver supplies and review any local customized needs.
DHL is also providing Southern Air with a dedicated import account number so all shipments - regardless of origin and destination countries - can be billed back to its U.S. location in one currency and in one consolidated invoice.
Welcome to Shipping Sidekick!
Save up to 60% on shipping almost anything to almost anywhere!