Canada Post reminds Canadians of postage rate increase for January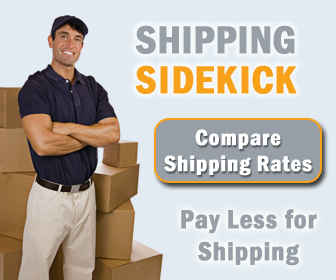 As part of a five year pricing strategy announced in 2009, Canada Post wishes to remind Canadians that the domestic basic letter rate will increase by 2 cents, from 57 cents to 59 cents, for standard letters weighing up to 30 grams effective January 17, 2011.
The price increases will help ensure that Canada Post's costs in meeting its service obligations continue to be borne by people and businesses that use the postal service, rather than through taxpayer support.
"Rate increases are necessary to keep pace with inflation and direct operating costs, and to reinvest in network infrastructure to meet changing customer needs," said Jacques Cote, Chief Operating Officer at Canada Post. "We want to make sure that postage price increases are transparent and predictable for our customers."
Ready To Ship Your Package? Save Up To 60%.
Based on Canada Post estimates, the average Canadian household purchases 45 stamps a year. The two-cent increase to the price of a stamp in 2011 will translate into an annual increase in postage costs of less than $1 for the average Canadian household. Canadians and small businesses can avoid increases in the domestic basic letter rate by purchasing the "PERMANENT™ Stamp," which is always valued at the going basic Lettermail™ rate.
Canada Post proposed the following rate adjustments, to come into effect January 17, 2011:
$0.03 increase to $1.03 for letters, cards and postcards up to 30 grams destined for the USA; $0.05 increase to $1.75 for letters, cards and postcards up to 30 grams sent to foreign destinations. Even with the price increase, Canadians continue to enjoy some of the lowest postage prices in the developed world. Canada's domestic basic letter rate remains among the lowest when compared with other leading industrialized nations and is still below rates in the United Kingdom, Germany, Japan, France and Italy.
Detailed information on these and other proposed rate changes is available in the Canada Gazette Part I. Canadians have 60 days in which to make representations to the Minister of Transport regarding the proposed rate increases.
Welcome to Shipping Sidekick!
Save up to 60% on shipping almost anything to almost anywhere!