ABF Freight Earns Fifth Consecutive Listing on InformationWeek 500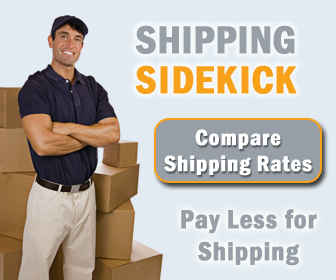 ABF Freight System, Inc.®, has been cited as an innovator in information technology (IT) by InformationWeek magazine, which lists ABF® on the 2010 InformationWeek 500. The InformationWeek 500 companies were revealed on September 14, 2010, at a gala awards ceremony during the InformationWeek 500 Conference at the St. Regis Resort in Monarch Beach, Calif.
ABF earned a spot on the 2010 listing for its ongoing efforts to facilitate supply chain management processes through IT innovation. The carrier's Reports Portal, an internal, intranet-based system, was cited as an example.
InformationWeek has identified and honored the nation's most innovative users of information technology with its annual listing, and has tracked the technology, strategies, investments and administrative practices of America's best-known companies. The list is unique among corporate rankings because it spotlights the power of innovation in information technology, rather than simply identifying the biggest IT spenders.
This marks the fifth consecutive year that ABF has earned a place on the list. "In collaboration with our customers, ABF has developed the best shipping tools in the transportation industry. We are proud to see our efforts again validated by this recognition for IT innovation," said Roy Slagle, ABF senior vice president, sales and marketing. "ABF customers expect time and money-saving applications through IT-based innovation, and ABF consistently meets their needs by developing innovative, user-centric applications."
Established in 1923, ABF is best-in-class for safety, security, technology and freight-handling. InformationWeek, CIO, InfoWorld, and BtoB magazines have cited ABF's strategic use of information technology as exemplary. ABF is the only five-time winner of the American Trucking Associations President's Trophy for Safety, the only five-time winner of the Excellence in Security Award, and the only four-time winner of the Excellence in Claims/Loss Prevention Award. ABF also is the only carrier to earn both the Excellence in Claims/Loss Prevention Award and the Excellence in Security Award in the same year, which ABF accomplished twice.
ABF provides guaranteed service for expedited or time-definite shipments via its TimeKeeper® service. Regional shipments are handled via the carrier's RPM® Network, providing next-day and second-day shipping. The ABF system stretches throughout North America, with local service centers serving all 50 states, Canada, Mexico, Guam, and Puerto Rico. Globally, the carrier serves 250 ports in more than 130 countries.
ABF is the largest subsidiary of Arkansas Best Corporation (Nasdaq: ABFS).
Welcome to Shipping Sidekick!
Save up to 60% on shipping almost anything to almost anywhere!