Canada Post Delivers $1.5 Million to Mental Health Organizations Across Canada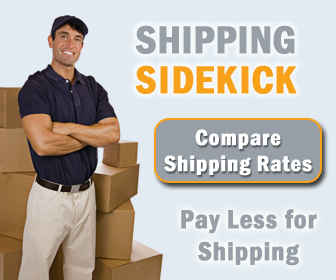 The Canada Post Foundation for Mental Health today announced grants totalling more than $1.5 million to 32 non-profit, community- based organizations to help them provide support and programming for people living with mental illness.
The grants, which come from money raised by Canada Post in 2009, were allocated to a wide range of organizations which offer many facets of mental illness support and treatment programs. The grassroots groups include nine organizations in Western Canada, 10 in Ontario, seven in Quebec and six in Eastern Canada. They will receive grants of up to $65,000 each. A full list of recipients is available at canadapost.ca/hope.
"Canada Post serves every Canadian so it is appropriate that we champion a cause that touches nearly every Canadian," said Stewart Bacon, President and CEO of Canada Post. "Across Canada, our employees are trusted neighbours and friends and their personal involvement in supporting this cause has helped the Foundation to raise these much-needed funds. Together, we have the power to influence the conversation about mental illness for the better, reducing the stigma surrounding it." By engaging customers, suppliers and the public, Canada Post employees have raised more than $2.5 million for the Foundation in the last two years. "We have made an important contribution in our communities and every employee should be very proud."
"These grants make a real difference in the quality and range of front-line services community organizations can offer. There's a direct and positive impact on the quality of life for people living with mental illness," notes James Roche, Chairman of the Canada Post Foundation for Mental Health. "The support people with mental illness receive is crucial to their ability to lead independent and productive lives. By helping to fund that support in local communities, our Foundation offers them and their loved ones hope. Hope delivered by Canada Post."
Deliver Hope is the theme of this year's fall fundraising campaign. All customers visiting a post office are being asked to make a donation to the Foundation after every transaction. They're also encouraged to purchase a book of mental health stamps, a mental health PriorityTM Next A.M./XpresspostTM domestic prepaid envelope or Canada Post/Bell prepaid long distance minutes; a portion of the proceeds of these products support the campaign.
Last fall's campaign raised $1.6 million for the Foundation. Canadians donated over $1 million through in-store or online donations ($750,000) and stamp sales ($296,000). Canada Post employees pledged $153,000 to the Foundation through its Dime a Day payroll deduction program (which was matched by Canada Post) and an additional $150,000 through United Way and employee events.
This year's campaign goal is even more ambitious at $2 million. Even as the Foundation supports many organizations, it knows that the need greatly exceeds the resources available. Many worthy groups that applied for grants had to be turned down as there were not sufficient funds to distribute.
To learn more about the Canada Post Foundation for Mental Health, or view its Public Service Announcement, visit canadapost.ca/hope.
Welcome to Shipping Sidekick!
Save up to 60% on shipping almost anything to almost anywhere!