Demand For Global Air Freight Starts To Cool
Passenger travel grows further; industry capacity stays tempered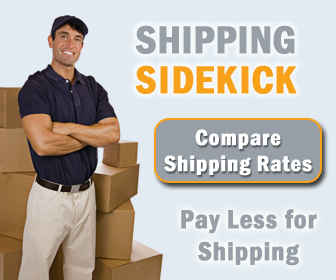 Global airlines saw an uptick in international passenger demand last month that outpaced growth in the industry's seat capacity, but the International Air Transport Association flagged a business slowdown in shipping as cause for concern Tuesday.
"It is good news that the recovery in passenger markets continued in September, but the freight numbers are worrying," said Giovanni Bisignani, IATA's director general, in a statement. "Freight activity has fallen 6% since May's post-crisis peak."
Freight traffic rose just 14.8% in September compared to a year ago, decelerating from a 19% growth rate registered in August. On a seasonally adjusted rate, volumes of air shipments contracted 2.1% when compared to August — a signal that broader economic growth is cooling off.
Some 35% of the world's traded goods are transported by air, IATA said.
IATA noted consumer and business confidence remained weak for September. Confounding expectations, the re-stocking that lifted freight markets earlier this year hasn't been followed by an increase in spending to help solidify the economic recovery.
"The industry's situation is volatile," Bisignani said. "The accelerating decline of air freight, including in Asia, is an early indicator of some turbulence ahead."
On the positive side, carriers' growth in freight capacity has been relatively subdued, pushing cargo load factors to 52.4%.
The IATA's data seem to counter earlier comments from shipping giants FedEx Corp. /quotes/comstock/13!fdx/quotes/nls/fdx (FDX 89.81, +0.25, +0.28%) and United Parcel Service Inc. /quotes/comstock/13!ups/quotes/nls/ups (UPS 69.51, +0.19, +0.27%) that freight demand for the second half of the year looks stable, at the very least.
Passenger demand still outpacing capacity growth
Also during September, international passenger demand continued to grow, helped in part by the effect of the Muslim holiday Ramadan falling on the calendar last month as opposed to August in 2009, according to IATA.
Passenger traffic jumped 10.5% from a year ago and accelerated beyond the 6.5% year-over-year growth in August. North American carriers returned to pre-recession levels last seen in 2008 during the month with a double-digit increase.
On a seasonally adjusted basis, September's passenger traffic expanded by 2.1% when compared to August.
The demand improvement also outpaced a 7.5% increase in seat capacity, the trade group said, typically a sign that average fares increased.
That should be good news for U.S. carriers United Continental Holdings /quotes/comstock/13!ual/quotes/nls/ual (UAL 28.06, +0.35, +1.26%) , Delta Air Lines /quotes/comstock/13!dal/quotes/nls/dal (DAL 13.48, +0.01, +0.04%) , AMR Corp. /quotes/comstock/13!amr/quotes/nls/amr (AMR 7.60, +0.14, +1.88%) , and US Airways Group Inc. /quotes/comstock/13!lcc/quotes/nls/lcc (LCC 11.56, -0.02, -0.17%) — all of which have already said they see a strong winter travel season ahead.
Passenger traffic represents about three-quarters of the industry's revenues, IATA said.
Welcome to Shipping Sidekick!
Save up to 60% on shipping almost anything to almost anywhere!