Canada Post Introduces Shopping Website - A Gateway To Online Retailers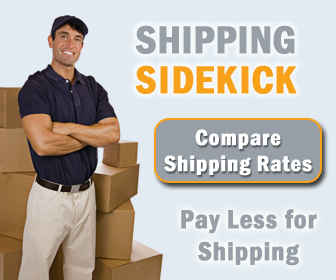 Canada Post today introduced Canada Post Comparison Shopper, a one-stop shopping website that helps Canadians instantly find, compare and purchase products online. The site uses a ranking system that filters through over 4 million products from 500 well-known and respected retailers that actually sell to Canadians. The patent-pending system evaluates criteria like price, return policies and customer service to determine which retailer offers the best match for the consumer's search.
"Canada Post has experience in building online solutions like epost," says Louis O'Brien, Chief Customer Officer at Canada Post. "This innovative solution is a natural extension of our superior residential delivery in Canada. Canadians place a lot of trust in Canada Post and we plan to build on that trust to help Canadians shop online with confidence."
The site offers search and filter capabilities not available on competing shopping sites. "Features such as product ranking and price history provide shoppers with confidence and assurance that they are making an informed decision", adds O'Brien. "All the retailers on the site actually sell to Canadians, while most other sites contain retailers that do not ship to Canada."
Another key feature of Canada Post Comparison Shopper is the 'all-in' price which estimates taxes, shipping and other fees – such as exchange rates and customs fees, if applicable. This will eliminate unwelcomed surprises when it comes to the actual total purchase price. Consumers can search for everything from electronics to fashion, and health and beauty products.
This new initiative is part of a larger growth strategy at Canada Post. Last month, the corporation announced a new online direct-marketing platform to leverage proven direct marketing practices to deliver local offers and advertisements in a dynamic, real-time online environment. Canada Post Comparison Shopper is expected to drive growth in the parcel business, and to reinforce the company's position as the leading business-to-consumer delivery agent in Canada.
Consumers can access Canada Post Comparison Shopper through Canada Post's website (www.canadapost.ca/shopper). They can search using keywords or advanced sort and filter functions, browse based on retailer, brand or category and finally purchase the product or service directly on the retailer's site.
Welcome to Shipping Sidekick!
Save up to 60% on shipping almost anything to almost anywhere!