Canada Post Issues Four New Christmas Stamps Canada To Wrap Up An Exciting Philatelic Year
Religious and modern-day themed stamps join the Christmas stamp collection tradition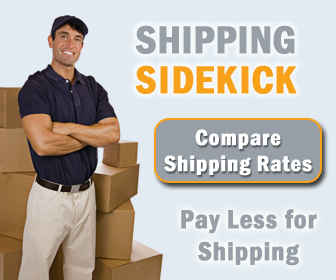 Today, Canada Post issued four new Canada Christmas stamps, ending this year's stamp program with a mix of modern-day tradition and religious spirit of Christmas. The Christmas ornaments series typifies modern-day tradition, depicting colourful glass-blown bauble images created by Canadian designer Michael Zavachy and is available in domestic, US and international rates. The Madonna and Child stamp acknowledges the religious significance of the holiday and features a spectacular representation of this sacred scene depicting an image of a sculpture created by Italian-Canadian Antonio Caruso.
Canada Post issued the very first Christmas stamp in the world over 100 years ago on December 7, 1898. The only indication it was a Christmas stamp Canada was the worlds XMAS 1898 written across the bottom of the stamp. Canada Post started issuing annual holiday-themed stamps in 1964.
"This year's Canada Christmas stamps represent the finale of a banner year for Canada Post's stamp program. Many of our stamps have sold out. As well, they have created a historical mosaic of our country in 2010: the Olympics, the girl guides 100th anniversary, our Navy's 100th, and the Roadside attraction series," says Jim Phillips, Director, Stamp Services. "We're excited about what 2011 will offer with the celebration of baby wildlife, Canadian recording artists and Canadian innovations to name just a few." Many Canadians will be able to personally relate to the Christmas ornament Canada Christmas stamp series as they represent holiday traditions and those shiny, bright coloured heirlooms that get passed down from generation to generation. The Madonna and Child series commemorate the religious aspect of the Christmas celebration and showcases the three-dimensional sculpture of a Canadian artist.
The Collection Canada 2010 album, also released today, features all of the definitive and commemorative stamps issued in 2010, each with their own inside story, including these Canada Christmas stamps. This year's edition will delight Canadians as it highlights the 2010 Winter Olympics and the gold medal stamp in honour of one of Canada's proudest moments in history; the first gold medal ever won by a Canadian at an Olympic Games held on Canadian soil. This book will be a must-have not only for stamp collectors but for all proud Canadians.
About the Christmas stamps Canada
The Christmas ornaments stamps measure 32 mm x 32 mm (square) with simulated perforations and is printed by Lowe-Martin on Tullis Russell paper using lithography in five colours plus varnish. They are also available in measurements of 116 mm x 60 mm (horizontal) with 13+ perforations, printed by Lowe Martin on Tullis Russell paper using lithography in eight colours plus varnish. The stamps are self-adhesive. The official first day cover will be cancelled in Garland, Manitoba. The stamps are available in booklets of six and 12 stamps. A souvenir sheet is also available.
The Madonna and Child stamp measures 24.75 mm x 32.25 mm (vertical). Printed by Lowe-Martin on Tullis Russell paper using lithography in seven colours plus varnish, the stamp is self-adhesive. The official first day cover will be cancelled in Marystown, Newfoundland and Labrador. The Canada Christmas stamps are available in booklets of 12 stamps.
Welcome to Shipping Sidekick!
Save up to 60% on shipping almost anything to almost anywhere!