FedEx Express to Acquire AFL Pvt. Ltd. Businesses
Customers Will Benefit from Increased Coverage Area and Service Offerings from FedEx India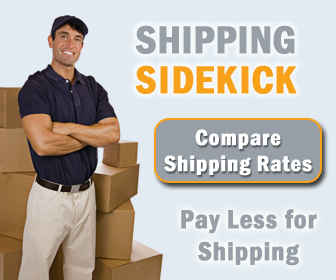 FedEx Corp. announced today that its FedEx Express business unit will acquire the logistics, distribution and express businesses of AFL Pvt. Ltd. and its affiliate, Unifreight India Pvt. Ltd. This acquisition will give FedEx India a more robust domestic ground network and added capabilities in India. FedEx expects that this transaction, which is subject to customary closing conditions, will close in its third fiscal quarter, which ends February 2011.
Founded in 1945, AFL Pvt. Ltd. has been a recognized leader in the transportation and logistics industry in India. A privately held company, the AFL business offerings include a comprehensive range of distribution and logistics services through a well-established network across India. Specifically, this acquisition includes the purchase of:

* AFL Logistics and Distribution, which consists of a wide range of products and services, including supply chain management, warehousing, and a ground distribution network that provides day-definite ground transportation for small packages and heavyweight shipments through more than 200 daily scheduled routes; and

* AFL WiZ Express, which offers express services through more than 160 Express Service Centers, servicing more than five thousand zip codes across 144 cities in India.

"The acquisition supports our long-term strategy to grow our international business and better serve our customers seeking to expand or enter the Indian market," said Michael L. Ducker, COO, FedEx Express. "This will provide FedEx India customers with more service options such as domestic ground and value-added services, including warehousing, logistics solutions and third party logistics, while allowing them to take advantage of an increased coverage area."
"This transaction provides AFL with an opportunity to offer its customers an enhanced level of service, new service offerings and the adoption of global best practices in its core businesses of air express delivery and ground distribution. While our extensive network and logistics infrastructure will enable FedEx India to deepen its penetration of the Indian market, I believe AFL's customers will be excited by the prospects of AFL's service offering being strengthened under the leadership of a global leader in express delivery and transportation. AFL's employees will also greatly benefit from joining the global family of one of the world's most admired employers," said Cyrus Guzder, Chairman of AFL.
After the acquisition closes, Cyrus Guzder will assume the role of Executive Advisor to FedEx India.
FedEx and AFL are committed to continuing to provide an excellent workplace environment with the expansion of FedEx India. In June 2010, FedEx India was ranked as one of the Top 25 Great Places to Work in India according to the Great Places to Work Institute India. In addition, on September 30, 2010, FedEx was awarded the Best Air Cargo Carrier of the Year at the 4th Express, Logistics & Supply Chain Awards.
J.P. Morgan is serving as financial advisor to FedEx.
Evercore Partners and Ardashir Dubash are serving as financial advisors to AFL.
Welcome to Shipping Sidekick!
Save up to 60% on shipping almost anything to almost anywhere!