FedEx Expands International Economy Services
Economical Alternative for Less Urgent Shipments Offered in More Parts of the World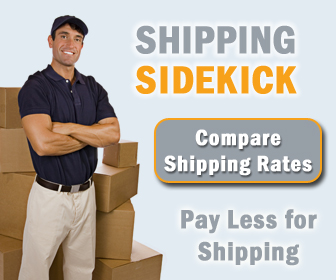 MEMPHIS, Tenn., August 10, 2009—FedEx Express, a subsidiary of FedEx Corp. (NYSE: FDX) and the world's largest express transportation company, today announced the expansion of its international shipping portfolio to provide customers with more choices and reach when shipping packages and freight worldwide.
FedEx Express now offers FedEx International Economy® service from more than 90 countries and territories. In addition, FedEx International Economy® Freight service is available from more than 50 countries and territories. Prior to this global expansion, FedEx International Economy was offered from 16 countries and territories and FedEx International Economy Freight was available from 13 countries.
Both FedEx International Economy and FedEx International Economy Freight are door-to-door, customs-cleared, time-definite delivery services that reach markets representing more than 90 percent of global GDP. The services are an economical alternative for less urgent shipments and come with the same quality, service and reliability expected from FedEx. Key features of these services include:
Competitive rates
Delivery typically in 2-5 business days
24-hour shipment status tracking at fedex.com and via e-mail
Customs clearance
Money-back guarantee
"In today's challenging economic environment, we understand that our customers need to keep costs down while maintaining a competitive edge in the global marketplace," said Michael L. Ducker, president, International, FedEx Express. "Our newly-expanded economy service delivers more choices, more savings, greater coverage and a seamless shipping experience around the world."
With the expansion of FedEx deferred services, customers doing business internationally now have more opportunities to improve their global supply chains, a strategic imperative for businesses large and small.
According to a 2008 McKinsey Global Survey, "When setting strategic goals for supply chains, the respondents' companies focus first on reducing costs and then on improving customer service and getting new products or services to market faster."*
The expanded FedEx International Economy and FedEx International Economy Freight services complement the existing FedEx Express international portfolio, which includes FedEx International Priority®, FedEx International Priority® Freight, FedEx International First® and FedEx® International Next Flight, designed for more time-sensitive shipments.
"At FedEx, we are always looking for ways to deliver relevant, value-added solutions for our customers," said Rajesh Subramaniam, senior vice president, International Marketing, FedEx Services. "The expansion of our International Economy services is the latest example. We will continue to enhance our global network and portfolio of services to provide a full suite of solutions for all of our customers' shipping needs."
Recently, FedEx also announced plans to expand its global freight forwarding presence throughout Asia, Europe, the Middle East, Africa and Latin America. These expansion plans build on the company's efforts to deliver a full-service transportation solution and better serve the supply chain needs of customers around the world.
Welcome to Shipping Sidekick!
Save up to 60% on shipping almost anything to almost anywhere!