Shipping Sidekick Receives 10,000 Likes on Facebook
ShippingSidekick.com, the web's leading online shipping website, announced today that it is has racked up 10,000 likes on Facebook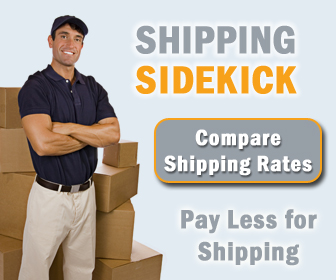 Online PR News – 07-June-2016 – Aberdeen, SD – ShippingSidekick.com, the web's leading online shipping website, announced today that it is has racked up 10,000 likes on Facebook. ShippingSidekick.com offers highly discounted package shipping through leading parcel shipping companies, freight shipping through over 100 freight shippers as well as a network of full service movers to move virtually anything anywhere at the best possible rates. In addition, Shipping Sidekick offers a variety of specialty moving services including auto shipping, live animal transport and custom logistics.
"10,000 likes on Facebook is something we are rather proud of as it doesn't happen overnight," said Jacob Lakhany, Business Development Manager with ShippingSidekick.com. "It's definitely a testament to our level of customer satisfaction. We strive to always deliver what we promise in our advertising which is high quality shipping services at prices lower than you'd get elsewhere."
Get The Cheapest Shipping Rates Around
About ShippingSidekick.com
ShippingSidekick.com is your discount shipping headquarters on the web! Small business shippers, eBay sellers and individuals can save big on shipping virtually anything to anywhere. Instant rate quotes are provided on ground and express, domestic and international packages as well as specialty and large freight. Shipping services are provided by reputable major carriers at highly discounted rates which we pass on to you. ShippingSidekick.com also provides multi-shipper tracking allowing you to track a package or multiple packages sent through multiple shippers all in one place. Numerous other shipping related resources are provided for small business shipping as well as individuals looking to ship a car, ship a motorcycle, get moving quotes and much more. Best of all, ShippingSidekick.com is completely free to use!
Welcome to Shipping Sidekick!
Save up to 60% on shipping almost anything to almost anywhere!