Benefits and Drawbacks of Using IBC Containers for Your Business Shipping Needs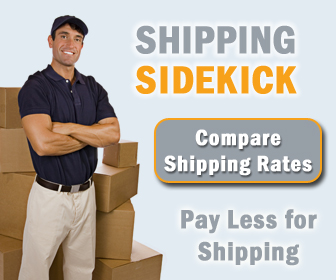 As a business with a product, regardless of what that product actually is, you are sure to run into questions regarding shipping at some point during your operations. When these questions arise, the biggest topics center around finding the best containers for your specific product so that the product does not get damaged during transit or exposed in such a way that it may become harmful to those around it. Utilizing an IBC container can be an excellent strategy for a variety of product types.
What is an IBC Container?
For those unfamiliar, an IBC is an Intermediate Bulk Container that is pallet mounted and created with industrial grade reusable material. Traditionally, an IBC container was used for storing and transporting bulk amounts of liquids and powders. The real appeal behind using IBC containers, however, was due to the fact that caged IBC containers are stackable and can quickly be moved with a forklift or pallet jack.
How is an IBC Container Different from Other Containers?
There are a number of ways in which an IBC container is different from other standard containers, starting with what the purpose of an IBC container is. The majority of IBC containers will be used for the transport and storage of materials such as:
Pharmaceuticals

Grains

Sands

Food ingredients

Chemicals

Solvents
The material standard IBC containers are made out of help to ensure that the product inside stays at a high quality. Beyond the purpose of IBC containers, they also differ from standard containers in that there are three main types of these containers: plastic, stainless steel, and carbon steel.
Originally, the plastic IBC container was one of the first to hit the market and is made of a high-density polythylede that contains UV stabilizers and food safe resin. These are the caged IBC containers typically seen and they are stackable and reusable, which makes them very cost effective.
Secondly, the stainless-steel IBC container is made with an advanced resistance to chemicals which makes it a great choice for transporting hazardous liquids. With over a 20-year life expectancy on the container, this IBC can withstand heavy impacts that may damage other types. It can be shipped via air, sea, car, and much more.
Finally, the carbon steel IBC container is ideal for chemical processing needs and transportation. It is generally a cheaper alternative to the stainless-steel IBC but is also resistant to corrosion. On top of this, the carbon steel IBC tends to be used for blending and mixing which gives it a unique use-case.
Choosing a Shipping Container: What You Need to Know
When you consider shipping needs for your business, there are a large number of container options to peruse. To determine which is best for your organization, consider some of the most prominent benefits and drawbacks to IBC containers on the market today:
Benefits of IBC Containers for Shipping
Cost effective form of shipping considering the majority of IBC containers are reusable

Durable material of IBC types means they can be used for a variety of different forms of shipping

The ability to fold standard IBC containers means an organization can save on packing space when IBCs are not in use

Most IBC containers come with a tap valve that allows for the easy transfer of substance to another, smaller container
Drawbacks of IBC Containers for Shipping
IBC containers may be more expensive than your standard packaging option

They are not as durable as rigid tanks which means they may need to be replaced at a more common interval

There is a limited availability for IBC containers due to the intensive process that goes into creating them

IBC containers will have a heavier weight than standard shipping and packaging methods you are familiar with
Who Are IBC Containers Right For?
As you start to think about which packing and shipping solutions are right for your organization, you need to consider a variety of factors. Most notably, think about what your product is and what is required in the handling of that product. This will help you determine if extra measures should be taken to protect that product as it is being shipped. On top of this, outline a budget so that you know exactly what you can afford when it comes to your shipping needs.
The Bottom Line
While IBC containers may not be the right shipping option for everybody, there are variable enough that they can be applied to a large amount of businesses. Regardless of the type of IBC container you choose to use, you will soon find that your product is secured and safe as it travels to its intended destination.
Welcome to Shipping Sidekick!
Save up to 60% on shipping almost anything to almost anywhere!