Canada Post To Anchor A New Online Advertising Network
Service delivers the new standard for online marketing by combining proven direct-marketing capabilities with localization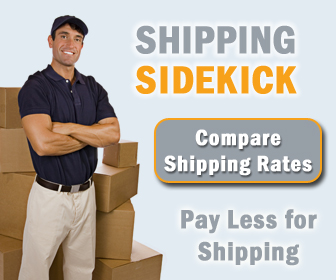 Starting as early as November, Canada Post will anchor a new direct-marketing network that will connect advertisers and consumers at a local level. Using the successful model introduced by CentrSource, a progressive e-commerce company, the new service will leverage proven digital-marketing practices to deliver local offers and advertisements in a dynamic, real-time online environment.
"This unique online advertising capability will deliver value to Canadian businesses on many levels," says Laurene Cihosky, Senior Vice President, Direct Marketing at Canada Post. "This customizable service will offer enhanced geographical targeting, valuable measurement capabilities and the potential for significant return on investment."
For consumers, the service will improve their online shopping experience by serving up time-sensitive local offers, promotions, coupons and events. Consumers will be able to customize their profile to ensure that they only receive information that is relevant to them, based on their preferences and location.
Advertiser fees will be determined by how well their ads perform, and not by the total number of impressions. The enhanced targeting features combined with best-in-class measurement tools will provide advertisers with an effective online advertising channel.
The unique network model employed by Canada Post and CentrSource gives any media or publishing organization the ability to leverage their own consumer and advertiser base to develop an incremental revenue stream while providing increased value to their user community.
This initiative is the result of a strategic alliance between Canada Post and CentrSource SA, a Swiss-based company that will be responsible for building and maintaining the application, which has been deployed successfully in Europe.
"We believe there is a unique opportunity to connect consumers with time-sensitive local, national and global shopping content, both online and in-store, that is not currently addressed by any traditional search engine," says Bob Westrope, President of CentrSource SA. "By combining our direct-to-consumer platform with Canada Post's ability to geo-target, we're creating a win-win-win opportunity for sellers, shoppers and media."
For Canada Post, entering the online-advertising arena is a natural extension of its business. "We have the experience, brand recognition and network to help businesses connect with their customers, whether it is through physical or electronic channels or a combination of both," says Cihosky. "By extending our Admail services to include online advertising, we can offer Canadians more choice and flexibility than ever before."
Welcome to Shipping Sidekick!
Save up to 60% on shipping almost anything to almost anywhere!