Pizza 4 Patriots And DHL Partner On Veteran's Day Soldier Care Package Project
Slices of Home Honor and Recognize U.S. Service members in East Africa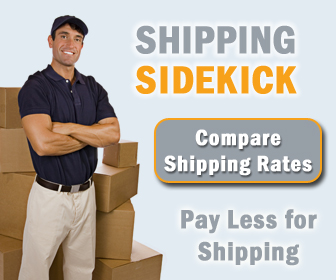 U.S. Service members stationed thousands of miles away will get a slice of home this Veteran's Day on November 11, thanks to DHL Express, the world's leading logistics company, and the non-profit organization, Pizzas 4 Patriots which focuses on care packages soldiers. To honor their service as well pay tribute to the millions of U.S. veterans who served their country honorably during war or peacetime, a special care packages soldiers containing over 1,000 Chicago-style pizzas will be shipped courtesy of DHL Express to U.S. servicemen and women stationed overseas in the Horn of Africa, as part of "Operation World Pizza.", a program to deliver care packages for soldiers to deployed troops.
With the support of DHL Express, Pizzas 4 Patriots has distributed over 46,000 pizzas to U.S. military personnel overseas - mainly throughout Iraq and Afghanistan. After five previous care packages soldiers donations to the Middle East, the effort was broadened as "Operation World Pizza" to provide servicemen and women serving in other areas of the world a slice of home. "With DHL's global expertise, we'll be able to reach those stationed in Djibouti this year and honor them this Veteran's Day as well as help others understand just how valuable their service is to the populations in the East Africa region," said Retired Master Sergeant Mark Evans, founder of Pizzas 4 Patriots.
Retired Master Sergeant Mark Evans partnered with DHL Express due to its international expertise and ability to deliver in areas of the world not reached directly by other express delivery companies. For Veteran's Day, DHL Express will deliver over 1,000 pizzas as part of care packages soldiers, provided by Romeoville, Ill-based Great Kitchens, to U.S. Service members and civilians assigned to Camp Lemonnier and its tenant units, to include the Combined Joint Task Force - Horn of Africa (CJTF-HOA). CJTF-HOA uses military-to-military engagements with African partner militaries and civil military operations as the cornerstones to building partner nation and regional security capacity in countries such as Djibouti, Rwanda, Kenya, Ethiopia, Comoros, and Uganda.
In addition to the more than 1,000 pizzas, 100 Jubulani World Cup soccer Balls donated by Adidas and 20,000 individual packets of Snapple Fruit Punch will also be part of the Veteran's Day care packages soldiers. All will be transported through DHL's hub at the Cincinnati/Northern Kentucky Airport where they will move onward to DHL's regional hub in the Middle East and then directly to Djibouti-Ambouli International Airport (JIB) for final delivery to Camp Lemonnier.
"The logistics behind getting freshly-frozen pizzas in military care packages to remote military installations is astounding, but as the specialists in International shipping we're fully prepared to accomplish such complex tasks," said Adrian Watts, Sr. Director of US Government Sales and Support Team, for DHL Express. "We're also extremely honored to leverage our international network, global reach and expertise to bring a special 'slice' of home to U.S. servicemen and women who truly deserve recognition for what they accomplish in the East Africa region."
"As the commander of Combined Joint Task Force - Horn of Africa, I extend the task force's deep appreciation for this generous and thoughtful donation," said Navy Rear Admiral Brian Losey. "It's humbling to have Americans such as Retired Master Sergeant Evans initiate a project such as this and we're pleased he's reaching out to the men and women in East Africa who do great work on behalf of U.S. Africa Command."
Working closely alongside partner nation militaries and with U.S. Government agencies, CJTF-HOA conducts security-based military-to-military engagements while sharing best practices, and has supported development projects in East Africa by building and renovating schools, clinics and hospitals, conducting Medical Civic Action and Veterinary Civic Action projects, and supporting water resource development and waste management.
"Our Service members are making a huge difference in promoting security and regional stability, providing humanitarian assistance and preventing conflict in areas you don't hear about on the evening news," said Retired Master Sergeant Mark Evans.
For photos and/or video of the Veteran's Day care packages soldiers being offloaded at the Djibouti-Ambouli International Airport, please contact robert.mintz@dhl.com .
For more information on the Combined Joint Task Force - Horn of Africa, visit http://www.hoa.africom.mil/ or on Facebook at Combined Joint Task Force - Horn of Africa.
For more information on Pizzas 4 Patriots, care packages for troops, care package ideas for soldiers and care packages for deployed soldiers visit www.Pizzas4Patriots.com .
Welcome to Shipping Sidekick!
Save up to 60% on shipping almost anything to almost anywhere!