Shipping Sidekick Offering Free Digital Postal Scales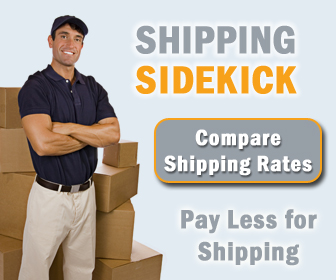 Shipping Sidekick (www.ShippingSidekick.com), the web's leading shipping rate comparison website, announced today that it has extended its offer for free digital postal scales until 6/30/11. Through this special offer, Shipping Sidekick is offering to its users free digital postal scales (after rebate*) for shipping just 20 items through the Shipping Sidekick discount shipping console (you can view the rates of the discount shipping console by clicking here). Three different digital postal scales are offered with capacity up to 330 lbs to suit most package and small freight shipping needs.
Shipping Sidekick is completely free to use and saves you money by showing you the best shipping price for your package. Comparing shipping prices used to mean going to each shipper website and entering the package data over and over. With Shipping Sidekick, this can be done all in one place in less than 30 seconds providing ground, priority and overnight shipping rate quotes side-by-side with no obligation to use any particular service. Shipping Sidekick also offers discount ground, express and freight shipping right from your computer through discount shipping partners offering the same great shipping services for up to 60% less than retail shipping rates. Compare rates, print labels and request pickup without leaving your home or office! And if you are looking for digital postal scales for sale you can now get a digital postal scale absolutely free from Shipping Sidekick after rebate*.
To save money on shipping go to or order one of the digital postal scales, please visit www.ShippingSidekick.com or email sales@shippingsidekick.com.
*Rebate terms: Shipping Sidekick will refund the purchase price of above postal scale (less shipping and handling) upon buyer shipping at least 20 shipments through our Discount Shipping Console and making a written rebate request via the instructions on the rebate form included with the postal scales. Not valid with any other offer. Void where prohibited. Offer expires 6/30/11. Limit 1 rebate per account. Rush shipping is available on all postal scales for sale.
Welcome to Shipping Sidekick!
Save up to 60% on shipping almost anything to almost anywhere!