Packages Perk Up Shippers' Holiday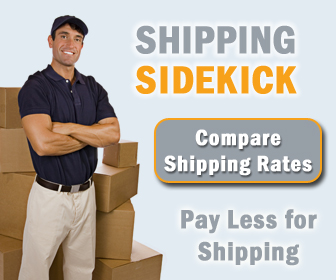 FedEx Corp. said Thursday it is increasingly optimistic about the global economic recovery, raising its full-year forecast despite a drop in fiscal second-quarter profit and reporting a busy holiday season.
The Memphis package shipper's improved outlook represent a broader trend in freight shipping this season, as more consumers are shopping for holiday gifts online. A growing number of retailers, including Wal-Mart Stores Inc. and Amazon.com Inc., are offering free shipping to online customers. Last Monday was FedEx's busiest holiday shipping day ever.
Package shippers are posting strong demand from consumers increasing their online purchases. The company said it moved nearly 16 million packages globally that day, up 13% from its busiest day a year ago.
The company reported strong gains in package shipping internationally and domestically and raised its expectations for U.S. gross domestic product growth to 2.9% from 2.6% for the 2011 calendar year, and to 3.2% for 2012.
Save Money On Shipping Almost Anything To Almost Anywhere.
Chief Executive Fred Smith said in a conference call with investors that he is "increasingly upbeat about more positive macroeconomic trends...We believe consumer and business sentiments are improving" and "point to continued growth," he said.
The brighter outlook boosted the company's shares nearly 2% to $94.07 in afternoon New York Stock Exchange trading and helped boost the Dow Jones Industrial Average by 40 points to 11495.
FedEx reported an 18% decline in its fiscal second-quarter profit on charges, saying results were hurt by "abnormal cost headwinds" related to the previously announced restructuring of its trucking unit and the reinstatement of several employee benefits that had been curtailed during the recession.
Donna Kardos Yesalavich discusses how the markets are likely to digest lower earnings from FedEx. Also, Jerry Seib discusses a White House review of the Afghan war, which finds that "components" of the U.S.'s strategy are working but that gains are fragile because of concerns about insurgent safe havens in Pakistan and the challenge with developing Afghan security forces.
But revenue rose 12% and the company said it delivered about 16 million packages on Monday, compared with 14.2 million on the same day last year, with more than half of growth coming from online and catalog shopping by U.S. consumers. Revenue was $9.63 billion, up from $8.60 billion a year ago.
In his most positive comments on commerce since the start of the economic downturn, the FedEx founder said, "The holiday season is very strong, much stronger than 2009 and 2008."
Mr. Smith predicted that shipping trends will continue after the holidays because retailers are showing a low inventory-to-sales ratio, or low investment in inventory compared to monthly sales. "Coming into the Chinese New Year, I would be surprised if we don't see a relatively strong restocking," he said.
The company also posted record high exports from the Asia Pacific region, including China. Mr. Smith said Asia is "moderating toward more normal growth rates," but is "still the world's economic engine."
For its fiscal second quarter, FedEx reported a profit of $283 million, or 89 cents a share, down from $345 million, or $1.10 a share, a year ago. The company said shipments were up in each of its operating segments. International priority shipping rose 11%, while U.S. ground deliveries rose by 7%.
Freight shipping is considered a reliable proxy for the overall economy, and other shippers are delivering generally upbeat news this holiday season. United Parcel Service Inc. said it expects full-season volume to rise 7.5% from last year. UPS reports holiday results next month.
The American Trucking Associations expects to issue a report on Friday showing that the tonnage hauled this peak shipping season is up more than 5% over last year, though still off peak volumes in early 2008, said Bob Costello, chief economist for the trade group.
Shippers are benefitting from growing consumer interest in shopping online, where they're finding attractive discounts and free shipping. The retailers, rather than freight shippers, are absorbing the cost of free shipping as a way to draw in shoppers, said Paul Bingham, an analyst with the transportation consulting firm, Wilbur Smith Associates.
"Some of what is going on is the [economic] recovery, and some of it is the ratcheting up of more of the household budget being spent online," he said.
Welcome to Shipping Sidekick!
Save up to 60% on shipping almost anything to almost anywhere!