Intelliship Freight Solutions Announces Launch of Shipping Solutions for Greater San Diego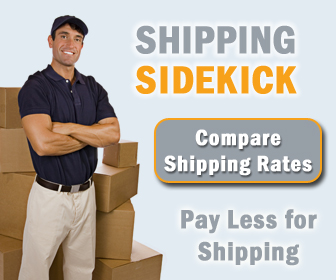 Intelliship Freight Solutions, a logistics company based in San Diego offering a wide array of shipping solutions, officially launched today, according to Joey Hernandez, the company's operations manager.
"The launch of Intelliship Freight Solutions came out of a need to bring professionalism into the local trucking industry," added Hernandez. "Our drivers are clean, articulate, have great attitudes, and go out of their way to help our customers out. As veterans of the shipping industry, we understand that it is critically important to always deliver beyond expectations and provide personal service at excellent rates. This is a void that has existed in our local market, and one we will fulfill."
Intelliship Freight Solutions handles all types of freight and has a well-established record of transporting sensitive materials. The company specializes in pick-up and delivery for business, airline drop and recovery, palletizing, small crating services, exclusive trailers, customs brokerage, and more. Additionally, Intelliship Freight Solutions is an expert on convention freight with relationships with local convention center and hotel personnel.
Discount Freight Shipping To And From San Diego
While service is the mainstay of Intelliship's customer promise, the company also launches with the client's budget in mind. "I can't tell you how many stories I hear about unexpected charges encountered by companies shipping product, with their freight held until payment is received," added Hernandez. "There are certain things our clients can expect from us and at our core is our promise that our customers will know their charges before the shipment begins and will not be forced to pay unnecessary fees."
Among savings experienced by Intelliship Freight Solutions' clients are free shrink wrap and palletizing of first pallets, and complimentary pick up of a reasonable amount of freight within a building as long as it does not require going up a flight of stairs.
The shipping solutions company serves Greater San Diego, including everything from the border of Mexico, to Vista and Camp Pendleton to the north, as well as El Cajon and Alpine to the east. Intelliship Freight Solutions is also available for "hot shots" outside of the normal service area.
Welcome to Shipping Sidekick!
Save up to 60% on shipping almost anything to almost anywhere!