Super-Regional Parcel Carriers Expand Footprint And Present A More Formidable Alternative To The Shipping Giants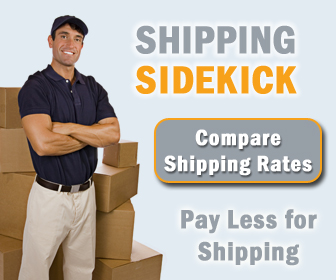 Regional parcel carriers have long been overlooked in a market dominated by UPS and FedEx, even though they are more flexible and economical than the giants. But this may be changing.
For one thing, thanks to their continued reliance on ground versus air transport, lower operating costs and fewer accessorial charges, recent reports show that regional services can save shippers up to 40% for express deliveries. As shippers continue to seek cost-effective solutions in a down economy, more of them have turned to regionals as a way to fill the void left by DHL, which had been regarded as the lower-cost national service before it suspended domestic operations.
Regional parcel carriers have also been benefitting from the ongoing industry migration from air to less expensive ground services. Today, thanks to new, deferred product offerings, regionals typically save shippers more than 20% for ground shipments compared to the nationals. And while the nationals can take three days or more to ship via ground, leading regionals provide next-day ground delivery.
Still, while the regional parcel carriers have been slowly gaining market share, age-old perceptions remain a barrier to more significant inroads. This is due in part to the challenge the regionals face in educating the market since they have limited marketing budgets. It's hard to compete with billion-dollar branding campaigns, which enhance the giants' strengths but also perpetuate misconceptions.
One myth is that the quality and reliability of the giants is superior. From the onset, regional package carriers have provided fewer exchange points than the giants with less margin for error. And today, leading regional carriers provide state-of-the-art technology 24/7. This includes web-based shipping, tracking and tracing; barcoding and scanning; mobile scanners; and shipping integration systems.
Given that sophisticated technology should translate into improved efficiency, how do the regional parcel carriers compare to the giants in terms of on-time performance? The leading players are generally on par and sometimes even better. Accordingly, shippers would be wise to ask their carrier to divulge quality index information, taking into account that an acceptable level of performance should exceed 96%.
Another variable to check for is damage control. Shippers should ask about automated sorting and handling systems and "cross-docking" freight, which results in less handling per piece, fewer incidents of packages that are piled and crushed as well as fewer damage claims.
A Giant Step Forward
An advantage of UPS and FedEx has been their national scope, prompting larger companies to choose one carrier that covers all zones. Well, today, that dynamic is also beginning to change.
The leading regional parcel carriers, which have grown by addressing the needs of their customers, are now responding to the latest request from shippers — and perhaps the last barrier to more widespread acceptance of regional carriers — for expanded coverage.
While regional services collectively already cover almost 90% of the country's ZIP Codes, they are beginning to expand their footprint as a single entity in an arrangement that is transparent to customers. They are doing this through partnerships and integrated software in much the same way that LTL companies recently formed a regional alliance. The result is expected to be a "super-regional network" of carriers from coast to coast.
Online, Discount Package Shipping
Again, this enhanced service is enabled through advanced technology, whereby regional parcel carriers utilize a similar technology platform that allows them to control the scanning and tracking of parcels from one carrier to another. The customer receives real-time delivery information through a seamless, online system. This creates a win-win situation: Regional package carriers can expand their business opportunities while shippers enjoy the convenience of going through a single, accountable source. The process described above is a modern-day extension of the old Pony Express. For example, a carrier on the East Coast connects with a carrier in the next contiguous zone, and ultimately we connect all the dots on the superhighway. This is already happening on a limited basis through a partnership with Eastern Connection (based in Massachusetts) and US Cargo (based in Ohio). The result has been a high degree of customer satisfaction, with the originating carrier guaranteeing the delivery, as it does with other shipments.
Ultimately, the vision is to expand this arrangement and build an integrated linehaul system serving all the major ZIP Codes in the country. In the not-too-distant future, the operating infrastructure may be in place for this super-regional network to be a reality. In addition, plans call for leading regional carriers to begin to share marketing initiatives in an attempt to more effectively educate the market and benefit from economies of scale.
Well-Grounded in the Future
The regionals certainly don't expect to overtake the giants, who will also maintain their international dominance. But it's fair to expect that the Davids of the nation are going to encroach on the once-sacred domestic territory of the Goliaths. This year, due primarily to increased market penetration, the leading regionals are projecting revenue jumps of more than 10%.
So, while no one is questioning the power of UPS and FedEx, no one should overlook the facts and the alternatives. The facts have always pointed to regional advantages in terms of more personalized service, lower prices, later pickups, and earlier deliveries.
In addition to this, the leading regional package carriers have recently caught up with the giants with regard to quality and efficiency. And tomorrow, the last frontier of space may be conquered as the regionals establish a national network.
In short, the parcel industry has experienced quite a transformation over the years, and the landscape continues to change. It started with a pony. It continues today with the information cyber superhighway. And the future will present even more options for shippers. Stay tuned and enjoy the ride
Welcome to Shipping Sidekick!
Save up to 60% on shipping almost anything to almost anywhere!