Moving Industry's Best And Safest Moving Van Operators Recognized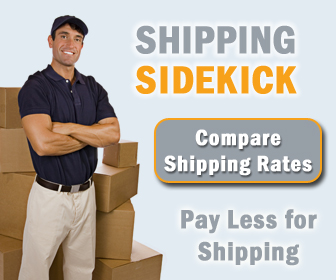 The nation's top moving van operators (drivers) and safest moving company fleets in the U.S. moving industry during 2010 have been selected for annual honors by the American Moving & Storage Association.
The 2010 Super Van Operator Lifetime Achievement Award goes to Richard Rosenbush of Clear Lake, Wis., who drives for Barrett Moving & Storage of Eden Prairie, Minn. (a United agent).
Robert Stanton of Daytona Beach, Fla., who drives for Bekins Van Lines of Hillside, Ill., is Super Van Operator for Special Commodities; while Robert "Mike" Westfall of Dover, Tenn., a driver for Bailey's Moving & Storage of Englewood, Colo. (an Allied agent) picks up Super Van Operator honors in the Household Goods category.
Rookie Super Van Operator for 2010 is Keith Winfree of Yuba City, Calif., who drives for Graebel Sacramento Movers of Sacramento, Calif.
AMSA's Super Van Operator awards recognize drivers who provide safe, reliable, and customer-oriented household goods truck transportation. Judging criteria include miles driven, accidents (preventable or non-preventable), lifetime driving record, time out of service for any hours-of-service or equipment violations, financial responsibility, community involvement, customer service, driving awards and outside interests and activities.
AMSA also bestows six annual fleet safety awards.
Graebel Van Lines of Aurora, Colo., wins the 2010 Fleet Safety Improvement Award, given to the moving carrier demonstrating the best two-year improvement in its accident rate.
Atlas Van Lines of Evansville, Ind. wins the Fleet Safety Initiative Award, which recognizes a moving carrier's leadership and creativity in one component of its safety program. The company created a unique intranet system to track compliance with the federal CSA 2010 program.
The 2010 Fleet Safety Award winner in the over 50 million miles category is Mayflower Transit of Fenton, Mo. Wheaton Worldwide Moving of Indianapolis, Ind. receives the award for the third straight year in the 20 million to 50 million miles category.
The five to 20 million miles award goes to Chicago's New World Van Lines for a third year in a row. Interstate Worldwide Relocation of Springfield, Va. picks up an award in the under five million miles category.
Finally, Lile International Companies, a North American agent, wins the inaugural award in the new intrastate category.
Fleet awards are given to carriers demonstrating the best combination of the lowest accident rate per million miles of vehicle operation and lowest vehicle and driver out-of-service rate during the year.
All of the winners have been certified as ProMovers, AMSA's program to help consumers easily identify a quality, professional mover.
"AMSA congratulates these exemplary drivers and companies," said AMSA President and CEO Linda Bauer Darr. "They have demonstrated the highest level of dedication to safety for their customers and themselves, and as a result have enhanced our industry's image as customer-focused and strongly committed to safe operations."
All awards will be presented during AMSA's 2011 Education Conference & Expo in Jacksonville, Fla. from March 6-9, 2011.
Welcome to Shipping Sidekick!
Save up to 60% on shipping almost anything to almost anywhere!