DHL Global Forwarding Station Receives Accreditation as Qualified Envirotainer Provider (QEP)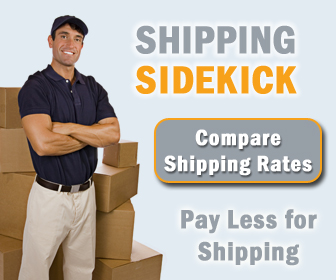 DHL announced today that their Brisbane, CA Station, near San Francisco has received Accreditation as a Qualified Envirotainer Provider (QEP). The company expects the San Juan station and several other North America stations to be added to their portfolio of QEP Accredited stations by the end of 2011. As the largest forwarder of Envirotainer containers – manufactured air cargo containers used for temperature sensitive shipments – DHL Global Forwarding is an industry leader in this specialized service area. The QEP Program, which involves training, documentation and an audit, endorses QEP Accredited DHL Global Forwarding station's management of shipments made in Envirotainer containers.
DHL Global Forwarding transports, temperature and time sensitive Life Sciences and Healthcare industry materials for the world's top Biotechnology, Pharmaceutical and Medical Device customers. The Accreditation of its stations furthers the company's commitment to increased investments, dedication of resources and time to these very important sectors it serves. DHL leads the development of cold chain solutions, including temperature controlled package handling, in-transit visibility to shipments and best-in-class controlled environments for cold chain storage.
DHL Global Forwarding - Ship With Us And Pay Less
"QEP Accreditation is just one of many steps we are taking to ensure our Life Sciences' customers are at ease throughout our highly visible and transparent processes, knowing their products will maintain their value," said Angelos P. Orfanos, president Life Sciences & Healthcare, DHL. "We handle shipments that are not only monetarily valuable but also in some cases can make the difference between life and death; we understand the importance of maintaining the integrity of these goods, so we ensure they are handled with the utmost care."
Envirotainer, pioneers of active temperature-controlled air cargo containers, launched its QEP/ CEP Training and Quality Program at the request of shippers of healthcare products and in response to industry guidance. The program acknowledges those service providers capable of properly managing shipments using Envirotainer containers. It confirms providers meet their obligations as defined in the current Good Distribution Practices guidance documents, including the requirements of the Parenteral Drug Association (PDA) and the International Air Transport Association (IATA).
"DHL Global Forwarding is committed to providing service excellence to our customers, which is why we have planned to further invest in making our DHL Brisbane Station a Life Science Competency Center in the coming year. The Competency Center will include cold storage for deep frozen, controlled 2 ° – 8 ° Celsius and controlled 15 ° – 25 ° Celsius, all high in demand for the Pharmaceutical and Biotechnology customers we support," said Mark McGonegal, vice president, West Region, DHL Global Forwarding.
Discount DHL Global Forwarding. Ship Anything From Small Packages To Large Freight For Less.
DHL's Life Science Competency Centers are a global initiative comprised of people, process and infrastructure fully dedicated to the Life Sciences and Healthcare sector. The company currently has a total of 17 dedicated Life Science Competency Centers designed to provide a global network, with a strong emphasis on emerging markets, of dedicated people, customized processes, and a quality controlled environment specifically for shipping of pharmaceutical, biotech and medical devices. DHL Global Forwarding customizes its solutions to meet the needs of its Life Sciences' customers. The company provides shipment tracking, specialty cold chain packaging services, handling by experienced staff, temperature-controlled storage and fulfillment, among other services.
Welcome to Shipping Sidekick!
Save up to 60% on shipping almost anything to almost anywhere!