Canada Post Launches CentrSource.ca in Canada, A New Marketing and Advertising Network For Small Businesses
Opportunity for small to medium-sized businesses to effectively target consumers where they live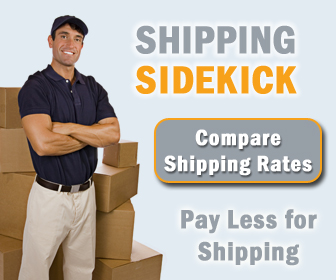 Canada Post announced today the launch of CentrSource.ca, a new online marketplace that connects advertisers and consumers instantly - where they live. This pay-for-performance model means that small to medium-sized businesses can effectively target consumers in their neighbourhood by offering products and services online and in-store that are relevant to them. It is also possible to search the entire network for offers from businesses across Canada. Until now, there has been a gap for consumers in getting targeted, local, time-sensitive content from traditional search engines.
"CentrSource.ca is an attractive tool for businesses of any size - especially small and medium-sized businesses. It helps them promote their products and services in the online marketplace, even if they don't have a website, and makes it possible for them to compete on equal footing with larger competitors," says Laurene Cihosky, Senior vice-president, Direct marketing, Advertising & Publishing business. The newly launched initiative is the result of a strategic alliance between Canada Post and CentrSource SA, a progressive Swiss-based company that provides e-commerce platforms.
Small to Medium Sized Businesses In Canada: Save Money On Your Small Business Shipping Here. 40%-60% Average Savings.
"The power of CentrSource.ca is that it benefits both advertisers and consumers equally. Advertisers can reach customers instantly with offers that are geo-targeted, and consumers can improve their online shopping experience with searches that return time-sensitive offers on products and services only in the neighbourhoods they want to shop," says Bob Westrope, Founder and CEO, CentrSource SA.
Through CentrSource.ca, national businesses such as Walmart and local businesses such as Calgary's Community Natural Foods have unprecedented access to every type of consumer. This is made possible through the partnership of dozens of media/communications companies that make up the CentrSource network such as AOL Canada and Reader's Digest. Today, CentrSource.ca features tens of thousands of offers from small businesses and large retailers across Canada. New offers are added daily in the language(s) chosen by the retailer and are targeted based on the location of the business' customers.
Part of Canada Post's vision
As part of its vision to deliver a modern post, Canada Post is seeking new and compelling ways to extend their services by connecting businesses with their customers – whether it is through physical or electronic channels or a combination of both. CentrSource.ca is part of a growing number of online initiatives recently launched by Canada Post.
"By taking a proactive approach to the growing online advertising market, CentrSource.ca becomes a product extension that complements our existing print and physical Admail products," adds Cihosky. "We want to offer advertisers a way to leverage both physical and electronic channels to ensure maximum reach."
Welcome to Shipping Sidekick!
Save up to 60% on shipping almost anything to almost anywhere!