Canada Post Introduces In-Person Background Checks At Local Post Offices
New partnership with BackCheckâ"¢ offers easier access to ID verification and background checks for employment screening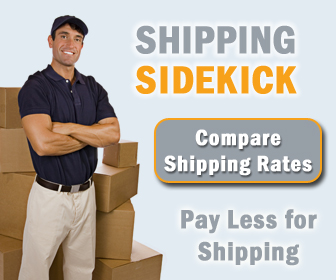 Canada Post now offers Canadians the convenience of verifying their identification documents for background checks at their local post office. The new service is offered through an agreement with BackCheck™, Canada's largest provider of pre-employment screening. Canadians will now be able to walk in to their local post office and proceed with their ID verification – a requirement of the background check process for employers requiring a criminal record check.
"We have the largest physical network in the country, and we recently upgraded our technology to help us provide additional services and conveniences to Canadians," said Louis O'Brien, Chief Customer Officer at Canada Post. "By offering this new service, Canada Post makes it easier and more convenient for Canadians to fulfill the requirements for employment."
Save Big On Canada Post Shipping
"Coupling the Canada Post network of post offices to the myBackCheck.com platform creates a convenient and secure way for individuals to obtain a criminal record check," says Dave Dinesen, President and CEO of BackCheck™. "Organizations can direct individuals to a post office to complete their verification, which can be more convenient than arranging a meeting at an office."
Here's how obtaining a background check works:
Login to myBackCheck.com.
Once registered, the individual prints the necessary forms and takes them to a participating Canada Post location, where a retail clerk will witness the signature, scan the completed form and the appropriate identification, and submit both to myBackCheck.com.
BackCheck™ then conducts the background checks through their police partners.
The transaction is available free of charge to the applicant and takes less than 5 minutes, making it a real time-saver for Canadians.
"Applicants can be assured that their personal information is protected," adds O'Brien. "The software used is a mail service legally protected by the Canada Post Corporation Act and compliant with the Criminal Code of Canada, PIPEDA, the Privacy Act, and the Evidence Act."
Welcome to Shipping Sidekick!
Save up to 60% on shipping almost anything to almost anywhere!