Shipping To Japan Update
Japan Post reports "significant damage" after earthquake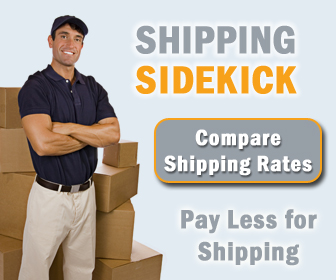 Last week's earthquake and tsunami in Japan has left 330 post offices destroyed or damaged, according to Japan Post and the Universal Postal Union. The postal operator has reported "significant damage" to its infrastructure in the northeastern region of the country in the wake of the disaster on March 11, including collapsed buildings and machine breakdowns.
The disaster has left at least 3,373 dead, 6,746 missing and 1,897 injured according to the latest figures.
Travel in the northeast of Japan remains difficult by road, with resulting delays in pickup and delivery services particularly in the Aomori, Iwate, Miyagi, Fukushima and Ibaraki prefectures.
Private Courier Shipping To Japan. Discounted Prices For Humanitarian Shipments.
As well as the earthquake and tsunami damage, areas have been evacuated around the Fukushima nuclear plant because of the risks from radiation, while surround areas have also seen warnings for people to stay indoors.
International mail exchange offices are operational in Japan, but Japan Post said today there were continuing delays to international mail services. Delays should be expected when shipping to Japan via the USPS/Japan Post.
Power cuts in the eastern parts of Japan, including in Tokyo, are affecting operations, with Japan Post experiencing difficulties dealing with track-and-trace data for express mail, parcels and registered items at its offices in Narita Airport and Kawasaki Port and in other offices in affected areas. These factors are contributing to the delays in shipping to Japan.
The domestic parcels service Yu-Pack has been suspended in the worst-affected areas, with significant delays in other areas of Japan because of the backlog of items.
The company said it is working diligently to restore normal services as soon as possible, even in the affected areas.
Staff have been attempting to deliver mail to evacuees in person within refugee centres. However, Japan Post warned those shipping to Japan that despite its best efforts to get items to the correct recipients, some items would be returned to senders as undelivered.
The Universal Postal Union has said it is on hand to provide "every necessary assistance" as and when required.
Companies including FedEx and UPS have offered assistance, working with their disaster relief partners.
International shipping companies are beginning to resume normal services after the re-opening of Narita Airport.
FedEx
FedEx confirmed today it has resumed inbound shipment service to eastern Japan, Guam, Okinawa and Saipan, including perishables, inbound FedEx International Express Freight (IXF), FedEx Airport-to-Airport (ATA) and FedEx International Premium (IP1) services.
However, it warned customers shipping to Japan to expect service delays.
Pickup and delivery service in eastern Japan have also resumed, with the exception of Fukushima, Miyagi and parts of the Ibaraki prefectures, FedEx said.
DHL
DHL has said it is accepting packages parcels from those shipping to Japan and that its flight and import-export operations are up and running in Japan, with pickup and delivery services operational, with some delays. Temporary service suspensions are in place in hard-to-reach areas in northeastern Japan, including port operations at Sendai.
Tokyo and Yokohama seaports have not been accepting new bookings, with customers warned to expect delays of inbound shipments, the company said.
"We are in close contact with our regional / local management to examine how the situation might change and do our utmost in order to limit impact for our employees and customers," the firm said.
Save Up To 60% When Shipping Packages And Freight To Japan
UPS and TNT have both confirmed this week that they have resumed services in Japan, although service suspensions remain in affected areas, while delays can occur throughout the country.
For those shipping to Japan, especially those shipping relief, humanitarian and medical supplies, noting such contents on the outside the box may stress the urgency of the package and speed delivery.
Welcome to Shipping Sidekick!
Save up to 60% on shipping almost anything to almost anywhere!