International Shipping Company, Ocean Star International, Inc. Launches New Website
Ocean Star International, Inc. (OSI), a world class leader in the specialty freight forwarding and logistics industry, launches a new website to enhance customer experience. OSI serves customers with their shipping needs internationally.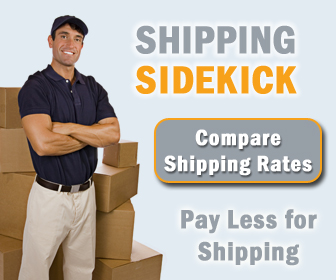 Ocean Star International, Inc. (OSI), an international corporate, commercial and household goods shipping company, in Coral Springs, FL, announced today the launch of their new website at: osiInternationalShipping.com. OSI is determined to reach and service new customers with their dynamic new website by providing enhanced search functionality and increased customer service streamlining the customer's entire interactive experience.
OSI's intention is to provide a clear and concise format for customers to navigate through, from a personal or commercial perspective, with their clearly displayed offerings of shipping services for household goods, commercial, B2B, government, and auto.
Specialty Freight Forwarding and Shipping For Less
This new site platform will provide information to assist their customers with shipping questions and answers such as shipping and transport guides and tips, as well as tips on shipping internationally. They also will offer a free quote option just by entering in a customer's zip code and a "book now" option. Additionally, there will be a cubic foot calculator, a new technological way to track shipments, storage options, customs forms, insurance, trade rates, and LCL sailing schedules. These are all features and benefits that OSI will offer its customers directly from the homepage.
Ocean Star International (OSI) is a world class shipping company in the specialty freight forwarding and logistics industry with over thirty years of experience. OSI is known as an International corporate, commercial and household goods shipping company. OSI is a non-vessel operating common carrier (NVOCC), fully bonded and licensed and accredited by the Federal Maritime Commission (FMC) and boasts a large array of economical solutions to its customers in need of relocation services. Shipping services include ocean and air transportation to every location in the world, utilizing a network of worldwide agents to coordinate relocations. Delivery door to door, door to port, port to port, or port to door, as the customer requires. OSI also offers packing, loading, and delivery options to help make the experience of moving and relocating easier and less stressful.
Discount International Freight Shipping. Fast, Free Online Quotes.
OSI can handle any commercial or personal shipping needs internationally, including household goods, commercial, auto shipping, air shipping, box shipping, container shipping, package shipping, cargo shipping, freight shipping and express shipping. OSI also offers maritime shipping also known as ocean shipping. In addition to all of the shipping services customers can take advantage of, OSI also offers storage and warehouses.
Setting the benchmark for excellence as a world class company in the specialty freight forwarding and logistics industry, OSI is dedicated to providing outstanding customer service. Along with their packing services, they offer palletizing and shrink wrapping for safety and security of cargo. For customers shipping cars overseas or requiring classic car shipping OSI provides vehicle shipping quotes, customs clearance, export declarations, title validation, and marine insurance.
Ocean Star International, Inc. (OSI) is located at 10880 Wiles Road, Coral Springs, FL, Broward County, near Miami Dade County. In addition, they serve Boca Raton in Palm Beach County, FL. They have offices in the US and around the world including: Miami, FL, Jacksonville, FL, Los Angeles, CA, New York, NY, Baltimore, MD, Norfolk, VA, Wilmington, NC, Charleston, NC, Savannah, GA, New Orleans, LA, Houston, TX, Corpus Christi, TX, Wilmington, DE, Boston, MA, and Portland, ME.
Ship Almost Anything Almost Anywhere For Less
OSI is a member of IAM (International Association of Movers), AMSA (American Moving and Storage) as well as the Chamber of Commerce. OSI's goal is to provide a stress-free experience for customers moving or shipping personal or commercial goods internationally. OSI also offers import/export trading. Services cover destinations to: Miami, Los Angeles, New York, Baltimore, UK, Puerto Rico, Singapore, China, Thailand, Australia, India, Europe, Germany, France, Mumbai, Chennai, Sydney, Melbourne, Tokyo, Israel, and Hong Kong. Through a network of worldwide agents assisting customers with relocations, visit www.osiInternationalShipping.com.
Welcome to Shipping Sidekick!
Save up to 60% on shipping almost anything to almost anywhere!