How To Find A Good Moving Company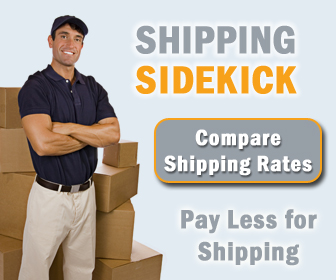 There are tons of moving companies out there. Unfortunately, with so many businesses in existance, it is very easy to become overwhelmed with the choices. How do you weed out the good companies from the ones that do bad business? In this article, we will share a few tips about how to find a good moving company.
Where are you moving? The first thing to consider when choosing a moving company is distance. How far are you moving? Are you moving down the block or across town? Are you moving to the next state over or are you moving across the country? There are several companies that cater to only local moves while there are other companies that cater to local and long distance moves. If you are moving locally, you can start your list by looking up "Moving - Local" or "Local Trucking Services" in your yellow pages. If you are doing a long distance move, you can also start with your yellow pages. You can also search the Internet by going to your favorite search engine and typing in "long distance movers" or "long distance moving companies" into the search area. Or you can use a free moving rate comparison service like Shipping Sidekick which will get you the rates of up to 12 movers in your area with one short form. A service like this often saves you time and money.

Get advise from friends locally. If you know somebody that has moved to or from the same places, talk to them about it. It is good to get advice from somebody that you know and trust, especially when they have had first-hand experience with it. Ask them for recommendations or about their moving experience. What would they do differently? Are there any tips that they can suggest or companies they had a positive experience with?

Once you've made a list of companies that you are interested in, research these companies. A good way to do this is by reading reviews online from previous customers. You may also ask for references as all reputable movers will be able to provide you with references of previous satisfied customers. You can skip this step if you are using a service like Shipping Sidekick to get you moving quotes as they pre-screen the moving companies for you.

After you've read the reviews and possibly narrowed down your list, start calling around and get quotes or cost estimates. If you're not keen on talking to a sales person, you are in luck because most companies can give you a quote online. From here, you will be able to choose the best moving company fitting to your budget. Again, if you use a service like Shipping Sidekick the quotes will be emailed to you for comparison which saves you time and money.

Choose your mover and schedule a moving date. Once you've compared the quality and prices of moving companies in your area it's time to make a decision on which mover to go with and what day to make your move. Once this is scheduled you can sit back and let the moving company take over from there. Afterall, that's why you hired them!
Welcome to Shipping Sidekick!
Save up to 60% on shipping almost anything to almost anywhere!