DOT Freight Measure Slips in February as Freight Shipments Decline Slightly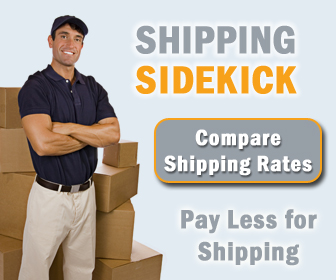 The amount of freight carried by the for-hire transportation industry declined 1.5 percent in February from January, falling after two consecutive monthly increases, according to the DOT's Freight Transportation Services Index (TSI).
Shipments measured by the Freight TSI rose 12.9 percent over the last 22 months, starting in May 2009, after declining 15.7 percent in the previous 16 months beginning in January 2008, reported the Bureau of Transportation Statistics.
Freight shipments have increased in 16 of the last 22 months. In February, freight shipments were at about the same level as in September 2008 when the amount of freight was early in the decline.
The Freight TSI measures the month-to-month changes in freight shipments in ton-miles, which are then combined into one index. The index measures the output of the for-hire freight transportation industry and consists of data from for-hire trucking, rail, inland waterways, pipelines and air freight.
Fast, Free Online Quotes For All Types of Freight Shipments. We Ship For Less.
For the first two months of 2011, freight shipments measured by the index were down 0.6 percent, trending down following a 6.4 percent rise in freight shipments for the full year 2010 and a 2.1 percent rise in during the final three months of 2010.
Freight shipments in February (106.5 on the index) rose 12.9 percent, from the recent low in April 2009 (94.3). In April, freight shipments were at their lowest level since July 1997. The February level is down from the historic freight shipment peak reached in January 2005 (113.3)
Although freight shipments rose 4.1 percent from February 2010 to February 2011, they remain below the recent high for the month of February (111.6) reached in 2008. December 2009 was the first month since September 2008 in which shipments measured by the Freight TSI exceeded the level of the same month of the previous year. Since then, shipments have exceeded the previous year's level every month but still remains below the level of years before the most recent year.
The freight index is down 3 percent in the five years from February 2006. The index is up 7.7 percent in the 10 years from February 2001 despite recent declines.
The TSI is a seasonally adjusted index that measures changes from the monthly average of the base year of 2000. It includes historic data from 1990 to the present. Release of the March index is scheduled for May 11.
Welcome to Shipping Sidekick!
Save up to 60% on shipping almost anything to almost anywhere!