When Will Costs Fuel Change?: Truckers Pass Along Increases Now; Clock Running For Substantive Shift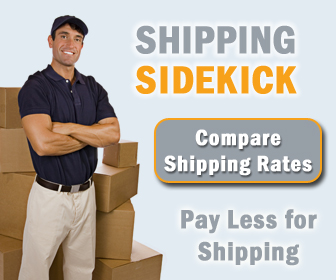 Recent financially painful memories of skyrocketing fuel prices are sparking nervousness among companies which ship freight as the cost of diesel has again passed $4 per gallon -- a level not seen since 2008.
However, logistics industry observers say it would take about a full year of high prices before significant shifts in modes of freight hauling or other changes would become widespread.
Shipping companies are passing along increased costs via fuel surcharges that are sometimes, but not always, passed onto consumers by manufacturers via increased prices.
Manufacturers and retailers have few options outside of eating the cost or charging customers more. That's because the cost of other freight transportation modes, such as rail and air, also are experiencing the same fuel increases or are impossible to use.
Find Freight Shipping Fast. Free Online Quote.
Already hampered by steel prices that have doubled over the past 12 months, Livonia-based fastener parts supplier Alpha Group of Cos. has seen fuel surcharges on its freight rise 31 percent since December, said Chuck Dardas, president.
Alpha's fuel surcharges were $1,892 in March, up from $1,083 in December in December.
"We (suppliers) are all scared to death," he said. "Commodities are skyrocketing. The last time this happened in 2008, well, we know what happened to the industry then."
Alpha's contracts with automakers have adjustment mechanisms for raw materials like steel and copper, but diesel fuel isn't one of them because it's not used in the making of its products.
Despite efforts to diversify, Alpha still is a large supplier of parts to Ford Motor Co. and General Motors Co. truck programs. Rising fuel prices will also likely push consumers toward fuel-efficient small cars, resulting in fewer truck sales and fewer parts from Alpha.
Haulers pass along increased fuel costs to companies such as Alpha, but the uncertainty over how long higher prices will last makes making radical transportation changes risky in the short term, said John Taylor, an associate professor of supply chain management and director of supply chain programs at Wayne State University.
"Companies started looking at it in 2008, but they got a reprieve because prices dropped again. They've started considering those plans again," he said. "It's going to need to get to $5 a gallon for companies to start making changes."
Haulers can't always rely on fuel surcharges. Fixed-price contracts mean there's a lag in the ability to catch up, so margins are hurt now.
"Two or three years ago, when we had a huge fuel spike, the thing we learned was pass the price along to your shipper as fast as possible. It's the only road to survival," said Walter Heinritzi, executive director of the 500-member Michigan Trucking Association, a Lansing-based trade group.
Nationally, there's a shortage of both trucks and drivers, which means freight haulers are somewhat insulated from short-term fuel price spikes.
"Capacity has been strained. There's demand for trucking services as the economy grows," he said. "The carriers are having a much better time than two or three years ago by being able to pass those costs along."
If higher fuel prices continue and begin to drag down the economy, the freight haulers will feel the pinch.
"If we have a slowdown, trucking will be a leading indicator," Heinritzi said.
Need Freight Shipping? Find Discount Freight Shipping Here In Seconds.
Also shielding haulers is physics and geography: Trains can't get directly to stores, rail lines travel only certain places, and some projects are more suited to trucks (or airplanes or ships).
"Some commodities just don't lend themselves to the other modes," Heinritzi said, noting that about 80 percent of U.S. freight is hauled by trucks.
Diesel was slightly more than $4 per gallon on April 25, according to the weekly price reports from the Washington, D.C.-based Energy Information Administration, the statistical and analytical arm of the U.S. Department of Energy.
It peaked at $4.76 per gallon in mid-July 2008, according to the EIA.
The trucking industry is expected to spend $142 billion for diesel fuel in 2011 versus $35 billion last year, according to the Arlington, Va.-based American Trucking Association, a lobbying and trade group.
U.S. freight billings are about $800 billion annually, and 75 percent to 80 percent of that is trucking, WSU's Taylor said. Rail makes up about 8 percent. In terms of tonnage shipped per mile, the ratio changes to about 30 percent of freight hauled by rail.
It's more and more common for manufacturers and other shippers to use intermodal transportation for longer routes. Trucks move freight from the manufacturer to and from the rail depot, while trains do the distance hauling. It's efficient for freight moving more than 500 or so miles, Taylor said.
"As diesel prices climb, companies start looking at switching to intermodal," Taylor said.
Regular gasoline is used in freight hauling mainly for local delivery.
The average gasoline price the week of April 25 was $3.88 per gallon, according to data compiled by the American Petroleum Institute. That's a 24 percent increase over the January monthly average price of $3.14 a gallon. In Michigan, gasoline averaged $4.04 per gallon, according to AAA Michigan.
Mike Evans, executive vice president of business development for Atlas Oil Co., said revenue is probably up about that much at the Taylor-based fuels distributor, but most of that revenue passes through Atlas and its competitors to crude oil producers and refinery companies.
Truck, train, plane or ship?
Switching to rail from trucks to move freight offers mixed results.
Save Up To 60% On Your Freight Shipping. We Negotiate With The Freight Shipping Companies So You Don't Have To.
"Rail is three times more fuel efficient per ton-mile than trucks," Taylor said. "There is a pretty significant fuel advantage for rail, but the problem that rail has is that it cannot match the speed and reliability of trucks."
While trains use a cheaper grade of diesel than trucks, it's still pricey.
Three of the country's largest rail companies reported significant first-quarter fuel-cost increases compared to last year: Jacksonville, Fla.-based CSX Corp. ($119 million more); Omaha, Neb.-based Union Pacific Railroad ($200 million) and Norfolk, Va.-based Norfolk Southern Corp. ($135 million more).
Those increases are being passed on to customers.
With limited options, manufacturers are leaning on the transportation industry to find ways to move goods less expensively.
"Manufacturers want carriers to take steps to reduce fuel costs and find efficiencies on how they use fuel," he said.
That's included new methods to load and operate trucks, run longer freight trains, build bigger cargo ships -- all with more fuel-efficient engines.
Airlines and air freight companies are experiencing the same price pressures.
The global airline industry's fuel bill is forecast to total $166 billion this year, which is $27 billion more than last year and a 370 percent increase over 2003, according to statistical predictions from the International Air Transport Association, a Montreal-based industry trade group.
Large airlines typically hedge fuel costs because of their massive fuel consumption.
The average cost of a gallon of jet fuel in North America was $3.32, which is 45 percent higher than a year ago, according to IATA's research.
At Willow Run Airport, which handles cargo, Jet-A fuel was selling for $5.50 and $6.28 per gallon, depending on the seller.
Welcome to Shipping Sidekick!
Save up to 60% on shipping almost anything to almost anywhere!