Mail Flowing Again In Canada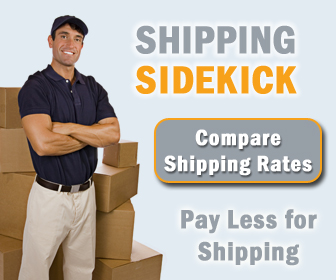 Mail began flowing again Tuesday morning both in Tillsonburg and across the country.
Joe Koteles was among those 'glad' for resumption of service, taking the opportunity to drop off 'a few bills and another survey' at Tillsonburg's Canada Post outlet.
But like many Canadians, his feelings were mixed on how the labour action proceeded and was ultimately ended by federal back-to-work legislation.
"To be honest with you, I don't know, I really don't know what to say on it," he admitted, noting postal workers, like the rest of society, are getting pinched at both ends by rising costs and lower wages. "Everything is getting tougher and tougher for us all, so I can understand why they - the unionized postal workers - were doing what they were doing."
Discount Shipping To, From and Within Canada.
Peter Fung, dropping off a little 'personal mail,' took no sides in the dispute, expressing hope better dialogue and negotiation could prevent a similar scenario in the future.
"I wish they could sit down and have good communication and avoid the situation," he said.
Carl Ehl also expressed his relief that mail is flowing again. He attempted to sit firmly on the middle of the fence by pointing out the postal workers are people we know, and that he bears no ill will.
"Everybody does what they have to do," he said. "But we do need our mail service."
The importance of mail service to Canada's economy was highlighted at the national level in a blog by Canadian Chamber of Commerce president Perrin Beatty.
Beatty's blog outlined concerns, including small businesses which depend on postal service for supplies, cash receivables and product delivery suffer the most acute pain. He called disruption in postal service a hurdle businesses do not need and many cannot afford as they work through a recession during a fragile economic recovery.
Suzanne Renken, manager of the Tillsonburg Chamber of Commerce, echoed those concerns.
"In Tillsonburg, there is concern – smaller businesses without large cash flow cannot wait many days for invoice payments to come in," she stated in an emailed submission to the CCC.
Renken also indicated frustration, that as a crown corporation, Canada Post should be concerned with service as well as profit, noting the ongoing disruption in service was adversely affecting the economy.
Denise Housworth, president of Local 622 with the Canadian Union of Postal Workers, commented briefly Tuesday morning prior to heading back out on her route along Mall Road.
"We're back to work today and not happy with the government," Housworth said of multi-tiered frustration, based on factors including Bill C6's passage without change. "Which offers us less than what we were offered before by Canada Post."
Mail It To Canada For Less. Get a Free Rate Quote Here and See How Much Less.
Housworth said membership health and safety was at the root of the dispute, noting as a result of modernization, postal workers will be on the street longer, delivering mail on longer routes. Previously, workers in Tillsonburg began their shift at 6:30 a.m., sorting mail for roughly three hours before heading out on their route. The new job description will see sorting largely done mechanically.
"We'll be out delivering eight hours a day, which is going to be hard on us," Housworth said, who says her current route could be expanded by 50%. "It's harder on our members, and our members are getting older."
Housworth said a similar program was implemented in Winnipeg in December, and subsequently, postal workers in that city have experienced higher numbers of work-related injuries.
The experience has been frustrating, "very frustrating," Housworth said, but the back-to-work legislation leaves union members little choice. She stated the union membership's quarrel was with the government, not the public and expressed gratitude for understanding throughout the past month.
"Thank-you to the public for all their support during our lockout," she said.
And while the current back-to-work legislation is directed at postal workers, Housworth indicated concern for all Canadian workers as a result of the government's action.
"They're paving the way for all the corporations to do this to people," she said. "Who's next? It could be you, it could be anybody."
Welcome to Shipping Sidekick!
Save up to 60% on shipping almost anything to almost anywhere!