College Moving Company Ship2School Offering New College Moving Service for Students and Families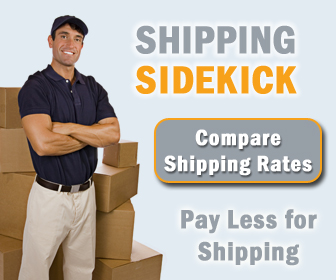 MadTravelers, a pioneer in lifestyle logistics, returns again this semester to offer it's revolutionary back to school college move-in shipping service; Ship2School. The move-in service is available to any student at any college or university in the US and thousands of schools abroad. Recently featured on HerCampus blog, Ship2School is currently running it's second contest to win a "ride to school like a rock star", where the winner will receive a ride to school in a limo with a few friends as well as Ship2School move-in service.
Ship2School is the first college moving company to offer a free moving kit for students and families to get their belongings to school ahead of time. With pricing starting as low as $149 per order, Ship2School's service is both simple and economical, especially with the current state of the economy.
"Our college moving company service model allows students and families to bypass the headache of planning, packing and shipping; we supply a free moving kit with each order to a student's home door and this year we added an extra box with each order and even lowered pricing," said Ship2School's VP of Operations, Dan Abrahamsen. "We know Ship2School is such a great, time-saving service for our loyal customers that we wanted more customers to experience the joy of entering campus, without the baggage, wallets intact".
Ship2School offers three convenient levels of service. A student can have their belongings sent to their mail room or opt in for an upgrade to have their belongings delivered directly to their room once they arrive on move-in day. There is also an option for advance in-room delivery prior to move in with select schools that wish to further ease move-in congestion on their campus. No matter what service students choose it almost always turns out to be cheaper easier than doing it on their own.
"This innovative service gives students and families going to college for the first time an easy solution to the chaos of college move-in day for everyone involved," said Brian Altomare, Ship2School VP of Marketing. "Ship2School simplifies the whole trek from the home to the campus and lets students focus on more important things like exploring campus, meeting new classmates, getting accustomed to new surroundings and spending time together as a family on this often emotional day."
About Ship2School
Ship2School college moving company is a subsidiary of MadTravelers, LLC, a boutique logistics firm that focuses on personal property management solutions. MadTravelers owns and operates four primary business units including the international luggage delivery service LugLess, the college moving company Ship2School, the college storage service BoxMyDorm, and the urban storage service BoxMyPad.
Welcome to Shipping Sidekick!
Save up to 60% on shipping almost anything to almost anywhere!