Con-way Freight Announces General LTL Freight Shipping Rate Increase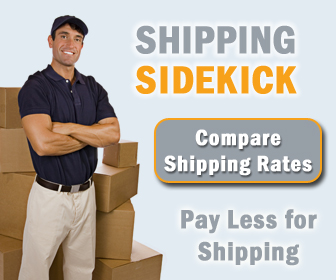 PRNewswire/ -- Con-way Freight, the nationwide less-than-truckload (LTL) carrier of Con-way Inc. (NYSE:CNW - News), announced that it has instituted a general rate increase averaging 6.9 percent applicable to non-contractual business effective August 1.
The rate increase will be implemented for customers on the company's CNW 599 tariff and will apply to general LTL rates, minimum charges and accessorial or supplemental fees for special services for LTL shipments moving within the United States and Canada, as well as cross-border shipments moving between the U.S., Puerto Rico and Canada.
The Best LTL Freight Shipping Rates Around. Fast, Free Online Quotes.
The effect of the rate increase will vary for individual shippers and shipments based on characteristics such as geography, lane, product classification and weight. Customers can view the new rates after August 1 at www.con-way.com/webapp/rating_p_app/RatingStart.jsp.
Con-way Freight provides time-definite regional and national LTL services with the industry's fastest transit times through a network of 300 service centers in the U.S. and Canada. The company operates a fleet of 9,000 tractors and 25,000 freight trailers.
About Con-way Freight
Con-way Freight is the industry's leading less-than-truckload (LTL) freight transportation company, providing guaranteed, day-definite regional and transcontinental service with exception-free delivery, on-time service performance and faster transit times through a single, unified network of more than 300 service centers in the United States, Canada, Mexico and Puerto Rico. Con-way Freight offers LTL freight transportation across North America and through Global LTL™ delivery in the United States from around the world. Global solutions include international less-than-container (LCL) ocean shipments from Asia through its OceanGuaranteed® service; U.S. and Europe delivery for inbound and outbound international cargoes through an exclusive alliance with TNT; direct service to more than 30 Bahamian and Caribbean ports through TropicalDirect(SM); and domestic offshore transportation to Alaska, Hawaii and Puerto Rico. Based in Ann Arbor, Mich., Con-way Freight is a certified FAST highway carrier and is C-TPAT/PIP, ACE- and CSA-certified.
Welcome to Shipping Sidekick!
Save up to 60% on shipping almost anything to almost anywhere!