Quarterly Figures From Major US Bulk Shipping and Road Freight Haulage Groups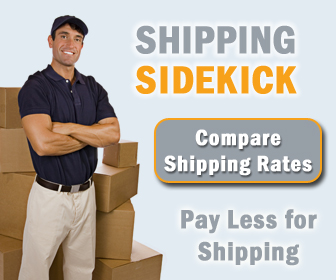 Further financial results were published this week and seem to illustrate differing fortunes in the logistics sectors. Bulk freight carriers Eagle Shipping and road haulage contractors Con Way Incorporated have both produced second quarter figures which, as is usual with modern interim fiscal results, really need close analysis to derive a true picture of the state of their individual market positions.
Eagle concentrate on the ownership and disbursement of Supramax class ships, a style of Handymax dry bulk freighter which they believe to be more customer friendly and a more versatile option than other classes. The company has declared a net loss of $1.4 million for the quarter compared with net income of $11 million in the same period last year. Net revenue rose 16% to $76.4 million and the resulting EBITDA, after adjustments, fell 31% to $28.8 million. Sophocles N. Zoullas, Chairman and CEO, commented:
"During the second quarter, Eagle Bulk's consistent focus on the Supramax segment yielded steady results that outperformed all other dry bulk vessel classes in a challenging market. The build-out and renewal of the Eagle Bulk fleet now enters its final phase, as we took delivery of one new Supramax vessel and sold an older, 2001-built Supramax.
"Eagle Bulk continues to proactively manage the market downturn. Specific initiatives include reducing the overall cost structure year-on-year, taking delivery of three remaining newbuilds with multi-year, above-market charters, and solidifying close relationships with industrial end-users that optimizes the deployment of our fleet."
Con-way meanwhile operates via several distinct divisions, spreading its group activities over various sectors of the market, all with some direct road freight linkage. Overall the corporation reported net income for the second quarter of 2011 of $29.4 million, or 52 cents per diluted share. The results compare to second-quarter 2010 net income of $13.9 million, or 26 cents per diluted share.
Operating income in the 2011 second quarter was $60.2 million, a 69.8 percent increase over the $35.4 million earned in the second quarter a year ago. Revenue for the 2011 second quarter was $1.35 billion, a 3.2 percent increase from last year's second quarter revenue of $1.31 billion.
Bulk Freight Shipping, Road Freight And Ocean Freight Shipping. We Work With The Biggest Names In The Business To Save You Money. Short Form, Fast, Free Online Quotes.
The group's logistic and supply chain management operation, Menlo Worldwide Logistics, reported a 7% downturn in operating income to $12.1 million against a net revenue of $147 million, up around 3%, whilst Con-way Truckload, the company's full-truckload transportation operation, recorded increases in revenue ($155.5 million, up almost 7%), profits (income up 100% to over $10 million)and operating efficiencies compared to last year's second quarter. Additionally Con-way Freight, which handles the less than truckload (LTL) consignments from 365 locations, reported an almost 3% increase in revenue to $839.8 million plus an operating income of $39.2 million, a 127.3 percent increase over the $17.2 million earned in the 2010 period.
Con-way Inc has other group interests, such as the company's Road Systems Inc. trailer manufacturing unit and these produced an operating loss of $1.4 million in the second quarter of 2011compared to break-even results in the second quarter of 2010.
No doubt the parlous state of the Baltic Dry Index, which has languished at comparatively low levels since the heady days of a few years ago has contributed to the heavy going for Eagle but, at a time of extreme uncertainty, especially with the latest news concerning US liquidity, there will be no room for complacency in the boardrooms of US carriers of every hue for the foreseeable future.
Welcome to Shipping Sidekick!
Save up to 60% on shipping almost anything to almost anywhere!