More People Shipping Their Cars When They Move Over Driving Them When Moving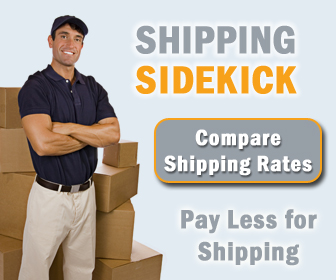 Common logic usually tells us that the best way to get a car from point A to point B is to drive it. Afterall, isn't that what a car is for? There are, however, auto shipping companies available that can handle auto shipping to and from one part of the United States or the world in just a matter of a couple of days. People are increasingly choosing auto shipping over driving their cars when moving. And there are a number of good reasons why.
One reason is that it can help to ease the stress of moving. If one is moving themselves and having to already drive a large moving van to a new location, then having a car shipped can be a stress-relieving
move. Once the car is delivered to the shipping company, all that remains is to get packed and get moved. The car will be in the new location waiting for you when you arrive.
Another reason that someone may decide to ship their car rather than driving it is for safety reasons. Rather than having to face mountainous conditions traversing the US, it may be safer to have the car shipped to the new location. This means that you won't have to fight the dangerous two-lane roads for days on end that some routes take across the mountains and you can simply enjoy a short flight in the matter of a few hours to your new location and your car will join you shortly. Also, if you ship your car you don't have to worry about facing inhospitable weather conditions that can occur if you are having to move in the middle of winter. This fact alone can motivate many people to choose to ship their car over driving it to a new town.
Another reason is cost. With gas prices as they are car shipping is often very comparable in cost to shipping an auto. If you count your time in driving the car, food and accomodations along with routine expenses like oil and other fluids, shipping your car is sometimes cheaper than driving it. You can get a fast, free auto shipping quote here. Shipping your car is often less expensive than you think.
A final reason to choose a company to handle the auto shipping of your car is to keep miles off of it. A car's value decreases with the more mileage that is put on it and this is especially true of an antique or classic car. Therefore, in order to preserve the car's value, it may be a good idea to choose a reputable auto transporter to move your vehicle from one place to another. Because cars need specialized handling, it is a good idea to find an auto transport company that is experienced and qualified in moving rare cars. Also it is a good idea to find a company that uses enclosed transporters so that there is no chance of damaging your vehicle.
When choosing an auto transport company for auto shipping, it is a good idea to check with the Better Business Bureau to see what their BBB rating is. By doing this, you can prevent yourself a slew of headaches that can come with dealing with a less than reputable firm. Then you will also be able to find a reputable auto shipping company that can handle your business in a professional manner.
Welcome to Shipping Sidekick!
Save up to 60% on shipping almost anything to almost anywhere!