Purolator wins Shipper's Choice Award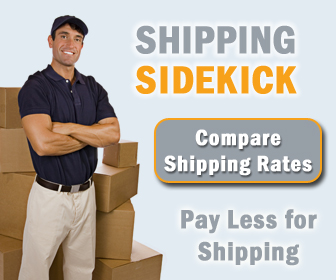 Purolator, Canada's leading integrated freight and parcel solutions provider, is pleased to announce that it was selected as a 2011 Shipper's Choice Award winner in the Courier category for surpassing industry benchmarks for performance excellence. The award is based on a customer survey conducted by the Canadian Transportation and Logistics magazine.
The publication's annual survey provides Canadian shippers with an opportunity to set benchmarks for carrier performance and to rate their top carriers against those standards. More than 700 Purolator customers participated in the survey, evaluating Purolator's performance on the following eight key performance indicators:

* On-time performance
* Quality of equipment and operations
* Information technology
* Competitive pricing
* Customer service
* Leadership in problem solving
* Value-added services
* Sustainable transportation practices

Save Money On All Your Parcel And Freight Shipping. We Are The Shippers Choice.
"Purolator provides a suite of flexible and reliable delivery solutions backed by the strength of our 11,500 teammates and a network that is unlike any other," said Tom Schmitt, President and CEO of Purolator. "We value the relationships we've built with our customers and are honoured to be recognized with a Shipper's Choice Award.
From automated solutions to 24 hour pick up and delivery, Purolator provides customers with the services and customized solutions required to get their parcel and freight shipments across town or around the world. Purolator uses Canada's largest dedicated air express fleet and has an extensive service network, with over 120 operations locations, in excess of 140 Shipping Centres, over 550 authorized Shipping Agents and more than 350 drop boxes, handling close to 1.1 million pieces daily.
Canadian Transportation and Logistics magazine partnered with the Canadian Industrial Transportation Association and the Canadian Institute of Traffic and Transportation to carry out this year's survey. The research was conducted by independent research firm Bramm Research.
About Purolator Inc.
Purolator is Canada's leading integrated freight and parcel solutions provider. We are celebrating 50 years of delivering Canada with a network unlike any other. We continue to expand our reach to more people, more businesses and more places across our vast country. We're proud of our Canadian heritage and the company we've built. But most of all, we're proud of our people. Their talent and commitment have made us one of this country's most respected companies and admired corporate cultures. And it is through our people that we will continue to deliver Canada responsibly and sustainably for the next 50 years – and beyond.
Purolator is well-positioned for future growth and success in our business and the communities in which we serve. We are delivering Canada to and from more markets in the U.S., growing globally in a sustainable manner and contributing to the well-being of the communities in which we live, work and play.
Welcome to Shipping Sidekick!
Save up to 60% on shipping almost anything to almost anywhere!