Purolator Freight® Is Now Available on Purolator E-Ship® Server For Those Shipping Freight In Canada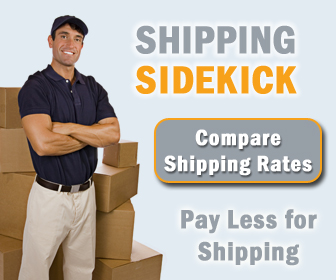 In Purolator's ongoing effort to provide a superior shipping experience for their customers, beginning October 3, 2011, Purolator Freight® will be available through Purolator E-Ship® Server (ESS)* for those shipping freight in Canada.
Purolator E-Ship Server is a fully deployed web server running Purolator's shipping software that provides customers access throughout their organization and allows them to ship freight in Canada from different locations. And now, customers can enjoy the convenience of creating their courier and LTL (less-than-truckload) shipments through the same computer using their existing ESS hardware.
Customers will notice that a Freight icon has been remotely installed on their ESS desktops. With this new icon, customers will be able to launch the freight shipping application and easily switch between their courier and freight screens at any time.
The Best Rates Online For Shipping Freight In Canada. Start Here.
Getting Started
To start shipping with Purolator Freight, customers can simply click on the Purolator Freight icon after a Freight account number and username has been provided to them by their Account Executive.
Customers can also schedule a training session on how to start shipping their freight shipments from their current ESS hardware. To request a training session, please contact our Purolator Customer Automation Help Desk at 1 800 459-5599.
To set up your Purolator Freight account to ship freight in Canada, please contact your Account Executive or call 1 888 SHIP-123 and select option 6 to be transferred directly to Purolator Freight.
These enhancements are just one more step taken by Purolator to improve our customers' shipping experience.
We encourage you to check purolator.com regularly for the latest news and service updates on Canadian small package shipping as well as shipping freight in canada.
Welcome to Shipping Sidekick!
Save up to 60% on shipping almost anything to almost anywhere!