Old Dominion Freight Line to Automate Processing of Shipping Documents with Brainware Distiller
Following 400-500% Productivity Boost with Distiller for Remittances, Carrier Expands Intelligent Data Capture Platform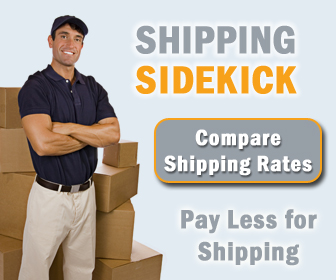 Brainware, Inc. announced today that Old Dominion Freight Line /quotes/zigman/76496/quotes/nls/odfl ODFL +0.41% , a leading less than truckload super regional carrier, has selected Brainware Distiller to automatically extract and validate header and line item detail from tens of thousands of pages of shipping documents per day. This contract follows the successful implementation of Distiller for Remittances, a project responsible for boosting the carrier's accounts receivable productivity by 400-500%.
"Shipping documents act as a receipt, or manifest, for every item included in a given shipment, and therefore it is critical that it be recorded quickly and accurately, to ensure both accountability and customer satisfaction," said Ken Erdner, Vice President of Information Technology at Old Dominion Freight Line. "Having reaped the benefits of Brainware's cutting-edge technology in other back office operations, we saw great potential in extending this capability for efficiency to other document-centric routines. Old Dominion prides itself on seeking out the most effective solutions for tackling our business challenges, and partnering with Brainware has yielded considerable performance gains."
Save Money On Your Freight Shipping. 1 Load or 100 Loads We'll Put Money Back Into Your Pocket With Lower Freight Rates.
"Brainware Distiller's scalability to handle a plethora of document types and formats translates to a considerable proposition for businesses seeking efficiency and visibility at every possible stage," said Carl E. Mergele, Chief Executive Officer at Brainware. "Intelligent data capture offers the most capable technology for removing the manual workload from back office routines, freeing up personnel to better serve customers, collaborate with suppliers, manage capital and enable business growth while limiting overhead. We are proud to partner with Old Dominion Freight Line in delivering superior document processing efficiency and productivity."
Read about Old Dominion Freight Line's world-class operation for remittance processing, as profiled in Business Finance.
Headquartered in Thomasville, North Carolina, Old Dominion Freight Line is a leading less-than-truckload super regional carrier. Through its non-union workforce and four operating Groups (OD-Domestic, OD-Expedited, OD-Globaland and OD-Technology), Old Dominion offers an array of products and services, providing complete 50-state coverage and international service around the globe.
About Brainware, Inc.
Brainware, Inc. is an innovative provider of intelligent data capture and enterprise search solutions that help Global 2000 companies eliminate costly manual data entry, rapidly process large volumes of documents and retrieve data from across the enterprise. Its solutions were built from the ground up to manage unstructured data without templates, exact definitions, taxonomies or indexing. Headquartered in Ashburn, Virginia, Brainware maintains global sales and support operations through its North American, U.K. and European offices. Brainware customers include Airbus, Alcon, Anadarko, BB&T, Baylor Health Care System, British American Tobacco, BSkyB, Clear Channel Communications, Cleveland Clinic, Continental Airlines, CORT, Frontier Communications, Gardner Denver, Halliburton, Her Majesty's Prison Service, Johns Manville, KPMG, NEC, NHS/Steria, Newell Rubbermaid, Old Dominion Freight Line, Philip Morris International, Rabobank, Resurrection Health Care, Reynolds & Reynolds, Shell, Southern Company, Sun Chemical, The Bank of New York Mellon/SourceNet, TriZetto, and many others. For more information, please visit www.brainware.com .
Welcome to Shipping Sidekick!
Save up to 60% on shipping almost anything to almost anywhere!