Purolator Enhances Online Shipping With Proactive Shipment Notification
New feature now available to all customers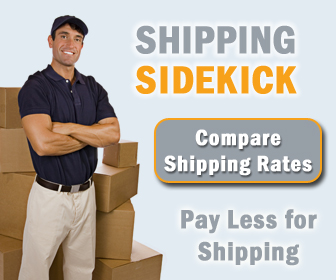 In its efforts to remain at the forefront of Canadian shipping and visibility technology, Purolator is proud to announce enhancements to its online shipping systems.
Beginning today, Purolator's new Proactive Notification feature will be available through Purolator's E-Ship™ Online (ESO) and E-Ship Server (ESS).
This new feature provides quick, easy-to-understand and real-time email updates to customers and their contacts about their shipment delivery status. ESS and ESO users can also select the types of notifications they want each of their selected contacts to receive. Available options include:
Shipment Delivery Status / Exception email notification lets customers know if the scheduled delivery time of their shipment has changed. The notification will explain the reason for the delay and what action, if any, is required to complete the delivery.
Customers and their contacts can also receive a Delivery email notification letting them know when their shipment has been successfully delivered.
For added convenience, a link to the detailed tracking page is included in the email notification so customers and their contacts can check a shipment's status at any time.
This enhancement improves the overall shipping and customer experience by taking Purolator's shipment tracking to a higher level. The numerous options also provide the right amount of visibility – and flex to the needs of the customer and receiver.
About Purolator
Purolator is Canada's leading integrated freight and parcel solutions provider. Celebrating 50 years of delivering Canada, the company continues to expand its reach to more people, more businesses and more places across the country and around the world. Purolator is proud of its Canadian heritage and is positioning itself for future growth and success. As the recent recipient of the Logistics Quarterly Third-Party Logistics Sustainability Award, Purolator is growing globally in a sustainable manner while contributing to the well-being of the communities where its over 11,500 teammates live, work and play.
Welcome to Shipping Sidekick!
Save up to 60% on shipping almost anything to almost anywhere!