U.S. Postal Service Faces Fight Over Ending Saturday Mail
Trade groups representing greeting card makers, paper manufacturers and newspapers are fighting to prevent the cash-strapped U.S. Postal Service from dropping first-class mail delivery on Saturdays.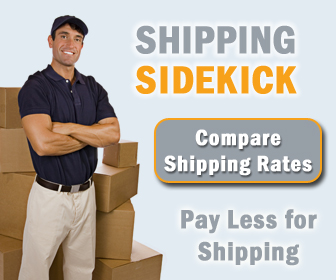 The groups are lobbying Congress to pass legislation introduced in the House of Representatives compelling the Postal Service to continue its six-day mail delivery service.
The Postal Service said on Feb. 6 it plans to drop Saturday delivery of first-class mail beginning in August, a move intended to save it $2 billion annually.
The Greeting Card Association, National Newspaper Association, American Forest & Paper Association, National Rural Letter Carriers Association and Envelope Manufacturers Association trade groups, along with the National Association of Letter Carriers labor union, are among those pushing to preserve Saturday delivery.
"We all lose if the Postal Service doesn't continue with Saturday delivery," said Rafe Morrissey, vice president for postal affairs at the Greeting Card Association.
Need Delivery On Saturday? Start Here.
But Postmaster General Patrick Donahoe said in an interview that the Postal Service has identified only one group of commercial mailers that could lose by the elimination of Saturday first-class mail delivery - small newspapers that do not have their own Saturday deliverers.
The Postal Service, an independent U.S. government agency that is not funded by taxpayers, lost $16 billion last year and is bleeding money due to dropping mail volumes as people increasingly use email as well as expensive payments into a mandatory future retiree healthcare fund.
"The public is looking for an organization to make the right financial decision so that we don't become a financial burden to the taxpayer," Donahoe told Reuters. "We plan to do what we said we were going to do."
Morrissey said eliminating Saturday delivery could dampen people's willingness to send greeting cards while also driving away revenue for the Postal Service. About 60 percent of the cards made by the Greeting Card Association's member businesses are sent through the Postal Service, the group said.
The Postal Service plans to continue to deliver packages and pharmaceutical drugs on Saturday, but not direct mail, newspapers, periodicals or first-class mail.
"The least-used delivery day is Tuesday, and mail builds up on Thursdays and Fridays," added Envelope Manufacturers Association CEO Maynard Benjamin. "Why did they throw Saturday under the bus?"
Representative Gerry Connolly, a Virginia Democrat who is a co-sponsor of the House bill to preserve Saturday delivery, said in an interview that the Postal Service has not substantiated its projected $2 billion in annual savings from ending Saturday delivery. Connolly said eliminating Saturday delivery is illegal because Congress did not authorize the Postal Service to do so.
Congress has included a provision in legislation to fund the federal government each year that has prevented the Postal Service from reducing its six-day delivery service. The current funding measure expires in March, and would free the Postal Service to change its delivery schedule unless Congress prohibits it in the next spending resolution.
The newspaper association, which argues that eliminating Saturday delivery will hurt commercial mailers, said representatives of member newspapers from around the country will come to Washington next month to make their case to lawmakers for preserving six-day delivery.
"It's a business decision for us just like it's a business decision for them," Max Heath of the newspaper group said. "It's not over until it's over." (Reporting by Elvina Nawaguna; Editing by Karey Wutkowski and Will Dunham)
Welcome to Shipping Sidekick!
Save up to 60% on shipping almost anything to almost anywhere!