Shipping Sidekick Celebrates 7th Year Online Enabling You To Compare Shipping Rates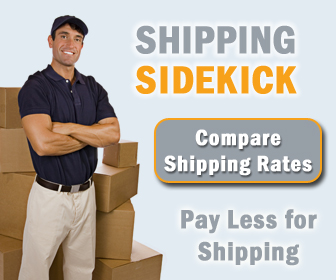 ABERDEEN, SD -- Shipping Sidekick, the web's leading website to compare shipping rates, is celebrating it's 7th birthday on Saturday. Shipping Sidekick was launched on August 31, 2006 as a fast, free way to compare shipping rates.
Shipping Sidekick saves you money on shipping by allowing you to compare shipping rates and estimated delivery times of all major US shippers side-by-side for any package. Shipping Sidekick is completely free to use and saves you money by showing you the best shipping price for your package. Comparing shipping prices used to mean going to each shipper website and entering the package data over and over. With Shipping Sidekick, this can be done all in one place in less than 30 seconds providing ground, priority and overnight shipping rate quotes side-by-side with no obligation to use any particular service. Shipping Sidekick also offers discount ground, express and freight shipping through it's partners for those who are ready to ship an item. Shipping Sidekick's partner's will ship almost anything, almost anywhere.
"We are very fortunate to have so many loyal users." said Jacob Lakhany, CEO, Webplus, Inc. "We wouldn't have been around for 7 years if it weren't for our loyal user base. We've grown substantially over the years but still remain focused on providing users a fast, free way to compare shipping rates. In the near term, we hope to add more shippers to compare rates with as well as other shipping related services to make Shipping Sidekick even more useful to folks looking to ship something. And we plan to keep Shipping Sidekick free to use, as we feel it should be."
To compare shipping rates please see www.ShippingSidekick.com or email sales@shippingsidekick.com for more information about the Shipping Sidekick.
Welcome to Shipping Sidekick!
Save up to 60% on shipping almost anything to almost anywhere!