Use this form to get your
FREE motorcycle shipping quotes!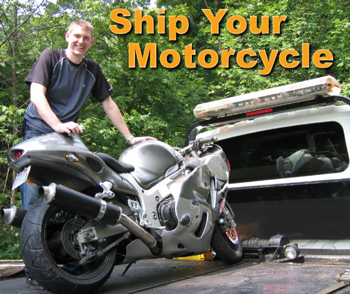 Photo by D Lee of Ontario, Canada, is shared.
Shipping a motorcycle across country is an easy and often less expensive way to get your motorcycle from point A to point B than riding it. Shipping your motorcycle often makes sense when you don't have the time to ride to a distant vacation destination and want your bike there ready and waiting for you when you arrive. Shipping your motorcycle can also make attending a bike rally such as Sturgis easier and more enjoyable especially if you are coming from a long distance. And when moving, shipping your bike is necessary, unless you plan on carrying all of your belongings in your saddle bag. So it sounds like a good idea, but where does someone who doesn't know anything about shipping a motorcycle across country start? Obviously conventional shippers won't ship a motorcycle for you. Well that's where we come in.
Shipping Sidekick has partnered with a number of bike shipping companies which not only have much experience in shipping a motorcycle across country, but also know how to ship a motorcycle carefully, on time and at a reasonable price. Just fill out the short form at right and you'll receive quotes from up to a dozen motorcycle shipping companies in your area. There is no cost or obligation. Compare the costs between carriers and decide which is the best deal for your money.
So even if you didn't know anything about shipping a motorcycle across country, now you know where to start! Fill out the short form at right now to get started.
Welcome to Shipping Sidekick!
Save up to 60% on shipping almost anything to almost anywhere!