Beware of Car Shipping and Auto Transport Scam Websites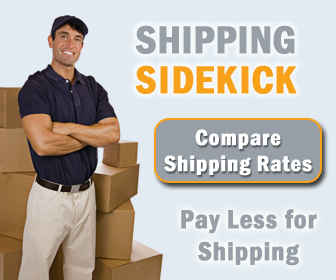 Shipping a Car? Beware! Recently, a number of phony car shipping and auto transport websites have popped up across the internet. Some of the most common scams involve fake trucking company websites which are not a company at all, rather, a scammer trying to attract a victim. A user will come to the website to get an auto shipping quote. The site may often look legit and is often built to replicate a legit auto transport company website. The user is then returned a very reasonable auto shipping quote with instructions for payment. Once the user pays the auto transport truck never shows up and the user is out their money. This type of scam, however, is fairly easy to avoid. Here are some tips on identifying a scam car shipping website:
NEVER USE A SITE THAT RECOMMENDS USING WIRE TRANSFER. Legit car shippers such as those referred by Shipping Sidekick NEVER require wire transfer payment.

Check to see if the address in the address bar matches the name of the website. If it doesn't, that's a danger sign.

Look for Errors -- grammatical errors, typos, etc. If they're present, the site is likely the work of a hasty scammer rather than an actual company.

Find a number listed for the site and call it. Fake sites often list either a non-working phone number or no number at all. All legit car shippers, such as those referred by Shipping Sidekick, will have a working telephone number. Also look for a physical address. Bogus sites generally do not list an address.

Do a Google search on the name of the company. Legitimate, established companies will return many results that reference the actual company. Phony sites won't.

Ask for references. Legitimate car haulers will be able to provide you with references you can call or email.

Use a reputable car shipping referrer, such as Shipping Sidekick, which only deals with auto shippers who have a reputation of quality service.

If it sounds too good to be true it probably is. Don't go with a quote that is unrealistically low.......it is probably a scam and yes, you do get what you pay for. If you are short of cash or out of work it is best to seek Loans For the Unemployed rather than accepting a quote that is artifically low.
Following these steps will help you avoid a car shipping scam as well as help assure the car shipper you do select will get your car where it's going undamaged and on time. Ready to ship your car? Get a quote from up to 12 legit auto shipping companies with one short form please visit Shipping Sidekick.
Welcome to Shipping Sidekick!
Save up to 60% on shipping almost anything to almost anywhere!