Top 50 Trucking Companies: Only the Strong Will Survive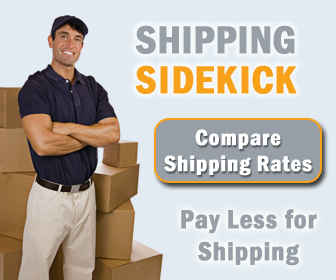 Let's start with some recent history: The current trucking downturn started in mid-2006. At first, carrier executives thought it might be a mild correction following a terrific 4-year period of strong pricing. Then, in mid-September of last year, the slump worsened. Freight demand fell off a cliff and even some of the best-run trucking companies started laying off workers and parking trucks amid the flow of red ink.
"The market is the worst I've seen from a freight demand standpoint," says Satish Jindel, principal of Pittsburgh-based SJ Consulting, which tracks both the less-than-truckload (LTL) and truckload (TL) sectors.
Jindel is not alone in his assessment. Most carrier executives say this is the worst freight downturn they've endured in their lifetimes—and some of those lifetimes have been pretty extensive. "I've been in trucking for more than 55 years," says Myron P. "Mike" Shevell, chairman of the Shevell Group, which includes Top-25 regional LTL carrier New England Motor Freight (NEMF). "This is the worst I've seen since the mid-1970s, before deregulation. It's scary out there right now."
Ready To Ship Your Freight? Save Up To 60%.
What's driving this market is the overall U.S. economic slump, particularly housing and autos. Shippers and manufacturers are slowly working their way through excess inventory, while freight carriers with high fixed costs have been struggling as volumes sag amid the weak economy. Inventory levels remain high, which could mean decreased manufacturing and retail demand for awhile longer. Although it's possible that a sudden surge could occur later this year, most executives say that they're not counting on that, and a rebound is more likely in 2010.
"Right now this is most challenging environment that I've ever seen and our chairman, Fred Smith, recently said the same thing," says Douglas Duncan, president and CEO of FedEx Freight (FEF), the nation's second-largest LTL carrier with $4.5 billion in revenue last year (see adjacent charts). "It's a tough market right now."
After several months of reduced ordering and production levels, carriers are hoping for improved freight volume trends in coming months as inventories are restocked. But so far inventories remain stubbornly high, and that is weighing heavily on demand in both the industrial and retail sectors.
"The carriers, individually and collectively, have no ability to influence demand," says Jindel. "The only thing we can do as an industry is manage supply and capacity. If they take out capacity at a faster rate than demand falls, then pricing will restore and financial stability will be there."
Trucking is full of optimists—one almost has to be in order to survive. What is helping most trucking executives remain optimistic is their belief, born out of past recessions, that when the U.S. economy recovers they will be in better shape to capitalize because of the reduced capacity in the market place.
"There will be prosperity for those who are left standing," says trucking consultant Lana Batts, managing partner with Transport Capital Partners, a consulting firm to the trucking industry. "The question is who is going to be left standing?"
Along those lines, Logistics Management recently spent some time with several top executives at leading carriers in both the TL and LTL sectors to discuss four philosophies and operational tenets that overlay their businesses as they ride out the recession. The four common denominators of these highly successful operators are capacity, service, operational excellence, and financial stability. We'll let a few of the industry's leaders take it from here
Capacity: Get the balance right
Nearly all the top carriers are unanimous on one issue: If the industry takes care of capacity, pricing power will naturally follow. That is not good news for shippers, who are currently benefiting from rock-bottom rates and heavy discounting.
Already many of the top truckload carriers have reduced their over-the-road truck capacity by double-digit amounts and through diversification. J.B. Hunt, which now gets just 42 percent of its overall revenue from its truckload and dedicated trucking units, has reduced its over-the-road capacity by parking more than 1,000 trucks, or more than 27 percent of its fleet. Hunt, Swift Transportation, and Werner Enterprises—three of the top five TL fleets—combined have taken more than 6,000 trucks out of service since the start of 2007. That's about 16 percent of their combined fleet capacity taken out of the market since the recession began two years ago.
Even at that rate, some analysts say it's not enough. "Truckload is taking out capacity but it's not keeping pace with supply and demand," Jindel says. "Overcapacity is the problem."
Not everyone agrees. Until recently, Schneider National had been building capacity, adding about 3 percent to its over-the-road fleet from January 2007 until this year. But it has since stopped adding trucks until it sees where the current market winds up, says Mark Rourke, president of Schneider's truckload division, the largest TL carrier with $3.7 billion in revenue last year.
"We're watching our big competitors take trucks out and we've been a bit contrarian to that," Rourke says. "The reward will be there to seize that opportunity when the recovery comes. We're committed to trucking, not just dedicated and intermodal."
On the LTL side, which has higher fixed costs with their extensive terminal networks, not everyone is shedding capacity. NEMF recently purchased nearly 100 trucks and trailers from the liquidation of Northeast rival Jevic Transportation, which ceased operations last May. A. Duie Pyle this month is opening a 54-door terminal in East Brunswick, N.J., anticipating a recovery.
"We are adding capacity, even in the midst of a downturn," says Pyle President Steve O'Kane, adding he wants to be ready for when the recovery occurs. "We believe before the recovery is under way, there may be substantial opportunities for us."
Service: Never let me down
Truckers can cut a lot of corners. They can defer capital expenditures and they can stop buying new trucks. But one area where they absolutely, positively cannot let their customers down is in providing on-time, damage-free pick-ups and deliveries—yet another issue on which all the leading carriers agree.
"The most important factor to staying relevant is not losing focus on our customers," says John Labrie, president of Con-way Freight, the nation's third-largest LTL carrier with just over $3 billion in LTL revenue. "We're absolutely focused on responding to their needs."
Duncan at FedEx Freight agrees, adding that service is nothing short of an absolute: "For us, that's not a difficult decision. Everything I provide is about service, service, and service. If I cut that short, I'd have a terrible problem on our hands."
Toward that end, UPS Freight recently cut service times on more than 3,000 lanes to help shippers with their cycle times. Averitt Express recently opened four new terminals in Texas to improve its service to and from the Lone Star State.
"The top 50 carriers are doing everything they can to stay in the game," says Phil Pierce, executive vice president for sales and marketing at Averitt Express. "The number one challenge is eliminating cost without impeding quality of service...and we're all looking at how to do that."
Even in this economic downturn, shippers have managed to reduce transportation costs to about 10 percent of Gross Domestic Product, compared to around 18 percent in 1979, the last year before trucking's deregulation. The recession is challenging those efficiencies
"They're trying to shorten and speed up supply chains and use rapid, reliable transportation to offset inventory costs," FEF's Duncan says. "What's happening is the great achievements in supply chain management have been jolted by the economy. But if you take inventory out, that reduces your cash requirements. These cash demands are even more important, and that's why we're focused on even faster networks than ever before."
Operations: Just can't get enough
Con-way has cut its head count by 2,500 positions, or 14 percent of its workforce since the recession began. Similarly, FedEx Freight eliminated the jobs of 900 workers, or about 2.6 percent of its 35,000 employees. But both carriers say they are not eliminating their commitment to operating as efficiently as possible, even in a downturn.
"We optimize our decisions around service first and cost control second," Con-way's Labrie says. "We're working continuously to wring out efficiencies in all phases of operations on a day-to-day basis."
Other executives echo Labrie's laser-focused mission: "We're doing this exact thing at Averitt," says Pierce. "We're using this time to rethink every process we follow, every purchase we make, and every resource we consume—and we're getting every associate involved."
One Averitt worker recently won a 2008 Smart Car convertible, the grand prize in its recent "Smart Car for Smart Thinking" program. The point was to get associates to work together to improve conservation and efficiency and be rewarded for their efforts.
"Operational excellence is tops with us," Schneider's Rourke adds. "You can't afford not to be excellent. We carry that belief regardless of what cycle we're in."
Even though fuel is down more than 50 percent from its mid-2008 peak, carriers are conserving. The best carriers are practicing conservation every day through tactics like reduced idling, proper tire pressure, using low-resistance tires, and coaching drivers on fuel-saving driving practices.
"We also drive conservation by engineering our network every day for the highest density and fewest empty miles possible," says Con-way's Labrie. He said one recent re-engineering project eliminated 124,000 miles a day from its network, saving 4.9 million gallons of fuel a year. "We have a dynamic network model that we adjust and balance daily to meet service and cost targets."
David Congdon, president and CEO of Old Dominion Freight Line, the nation's seventh-largest LTL carrier, adds that operational excellence all boils down to managing costs by "staying on top of it day in and day out. By utilizing technology and systems we have to manage our costs to a 'T.' We can do that in real time."
Chuck Hammel, president of Pitt Ohio Express, the nation's 18th-largest LTL carrier, says that even though business levels "stink," it still runs over 98 percent on time. Typically when top line revenue falls, businesses cut costs dramatically and service is usually impacted by those decisions.
"But delivery service is only one aspect of operating a world class logistics provider," Hammel says. "Pitt Ohio's real strength lies in our back office functions, and we leverage all of those strengths through our customer solutions group. That is our real strength that we offer the market.
Financial stability: Everything counts
Financial stability is huge, many executives say. NEMF's Shevell has been around long enough to know that trucking always has been survival of the fittest. Only a handful of the top 50 carriers that existed in 1979, the year before deregulation, even exist today.
The rest, Shevell says, refused to adapt to times like we're experiencing now.
"We have customers who continually ask us about our balance sheet, our debt load, our ability to withstand these types of economic times," Shevell says. "That's when it pays to own our own terminals, have practically a debt-free balance sheet, and not be beholden to lenders at every turn."
Pitt Ohio's Hammel says financial stability "is not really getting us many converts, other than maybe a few nervous YRC customers." But what it is doing is allowing Pitt Ohio to continue to invest in its future "so that we will come out of this recession stronger and in a better market position" than when this downturn began.
"I see very few customers flocking to financially strong companies for that fact alone," Hammel says. "The best price is always with the weakest carriers. However that comes with risks."
Increasingly, privately held carriers such as NEMF and Schneider says they are being asked by shippers about their balance sheets. "That's one of the trends we're seeing from shippers," Rourke says. "There are increased requests to understand our financial viability. We're more open with what we share with shippers because they're asking more questions."
NEMF's Shevell and ODFL's Congdon, two guys who have seen the ups and downs over many years, both say the best thing carriers can do to maintain financial stability is to understand their costs and price accordingly.
In separate interviews, both used the phrase "death wish" to describe some rivals' pricing.
"Maintain pricing and yield management," Congdon says. "You have to price every account on its own merit and how it's operating. When you're delivering the highest level of service possible, best in class, you can charge for it. Trying to reduce price to gain volume is a death wish to me."
The road ahead:
Consultant Batts, who formerly was president of the Truckload Carriers Association and a top official of the American Trucking Associations, says traditionally the winners in trucking are those with a history of operating ratios of 95 or better, a solid balance sheet, and a diversified customer base.
But a proper mindset is helpful too. "The best attitude to keep is 'This too shall pass,'" says Batts. "If you're in the 'woe-is-me' category, you're always looking backwards. You cannot look forward in that mindset."
Batts recently performed a survey of more than 100 TL carriers and found that 21 percent were considering liquidating their fleets within six months.
Additionally, 23 percent said they would consider a sale of their fleets within 18 months. This is on top of the additional double-digit capacity that has come out of the market due to closings, voluntary cutbacks, and repossessions in the market the past two years.
Considering that since 2000, some 22 percent of the Top 100 carriers already have closed, 8 percent have been bought out and 2 percent have fallen to below Top-100 status; meaning that nearly one-third of the Top 100 carriers are out of business in less than nine years.
"I think when all is said and done, we're going to witness some well-known companies fade away in one way or another," Batts predicts. And that's bad news for shippers who are currently enjoying bargain rates that may not survive an economic recovery. That's because of constraints on capacity.
"The survivors are saying that they can make more money raising rates than buying another truck," Batts says.
"That's why there's going to be prosperity for the survivors. The strong will be stronger and the big will be bigger."
Compare Freight Shipping Rates. Fast, Free online Quotes. Let Freight Shipping Companies Compete For Your Business.
RANK COMPANY NAME SUBSIDIARY PORTFOLIO/COMMENTS 2008 REVENUES 1 Schneider National Truckload, Dedicated, Expedited, Bulk, Regional, Intermodal, Brokerage, Air/Ocean Freight Forwarding, Customs House Brokerage, Transloading and Distribution, Supply Chain Management, Supply Chain Advisory Services $3,700 2 Swift Transportation Truckload, Intermodal, Brokerage Services $3,385 3 Werner Enterprises One-way Truckload, Dedicated, Cross-Border [Excludes Logistics] $1,891 4 U.S. Xpress Enterprises US Xpress, Xpress Global Systems, Xpress Direct, Total Transportation, Arnold Transportation, Abilene Motor Express, C&C Transportation, Smith Transport, Pinner Transport (Acquired May 2008) $1,825 5 JB Hunt Transport Services Truckload, Dedicated Contract Services [Excludes Intermodal and ICS] $1,603 6 Crete Carrier Corp. Crete Carrier, Shaffer Trucking, Hunt Transportation $1,110 7 C.R. England England North American, England Mexico, England Dedicated, England Refrigerated Intermodal, England Logistics (Acquired Transman Logistics in November 2007) $1,075 8 Prime Refrigerated, Flatbed, Tanker Services $920 9 CRST International CRST Van Expedited, CRST Malone, CRST Logistics $915 10 National Freight Inc. NFI Transportation $822 11 Covenant Transport Covenant Transport, Southern Refrigerated Transport, Star Transportation $774 12 Knight Transportation Truckload, Refrigerated, Brokerage Services $767 13 Ruan Transportation Management Services Ruan Dedicated Contract Carriage, Bulk Transportation, Brokerage $742 14 Anderson Trucking Service ATS Specialized, ATS Van Transportation, ATS Heavy-Haul $665 15 Heartland Express One-way Truckload, Refrigerated $626 16 Interstate Distributor Co. IDC - Specialized Services, Heavy Haul, Temperature Controlled, Dedicated $565 17 Celadon Group Inc. Celadon Trucking, Celadon Logistics, Jaguar, Celadon Canada $560 18 Dart Transit Dart Regional, Dart Intermodal, Dart Dedicated $558 19 Western Express/Smithway Motor Xpress Western Express (Truckload Van, Dedicated, Flatbed, Logistics & Expedited), Smithway Motor Xpress $550 20 Ryder Systems Dedicated Contract Service $548 21 Comcar Industries CT Transportation, Commercial Carrier Corporation, Midwest Coast Transport, Willis Shaw Express, CTL Transportation $535 22 USA Truck Domestic Truckload, International (Cross-Border), Dedicated $519 23 Marten Transport Marten Truckload [Excludes Logistics and Intermodal $508 24 Con-way Truckload Con-way Truckload (Formerly Contract Freighters) $505 25 FFE Transportation Services FFE Transportation, American Eagle Lines, Lisa Motor Lines [Includes Truckload, LTL, and Dedicated & Excludes Logistics] $445 TOTAL TOP 25 CARRIER REVENUES $26,113 Companies have significant revenues from one-way truckload moves JB Hunt was previously listed as #1 due to inclusion of intermodal and brokerage services, which are excluded for being non-asset based Source: Company Reports & SJ Consulting Group, Inc. estimates
RANK CARRIER NAME COMMENTS 2008 REVENUES 1 YRC (formerly Yellow and Roadway) Adjusted to reflect LTL revenues only $5,706 2 FedEx Freight Revenues adjusted to calendar quarters $4,568 3 Con-Way Integrated three regional operations into one network $3,016 4 UPS Freight $2,062 5 YRC Regional Adjusted to reflect LTL revenues only. Closed 27 terminals (Feb. '08) $1,813 6 ABF Freight System* Expanded regional LTL service during the year $1,759 7 Old Dominion Freight Line* Acquired Bullocks Express (Dec. '07) and Bob's Pickup & Delivery (Feb. '08) $1,538 8 Estes Express Lines* Organic expansion in Upper Midwest. Company estimate $1,480 9 Saia Motor Freight Line $956 10 R+L Carriers* Organic growth on west coast. SJC Estimate $864 11 Southeastern Freight Lines* $740 12 Vitran Express $611 13 Averitt Express Member of Reliance Network for national coverage $588 14 AAA Cooper Transportation* $519 15 Central Transport International* Decline due to heavy concentration in automotive sector. SJC Estimate $456 16 Roadrunner Transportation Light-asset with full nationwide coverage $367 17 New England Motor Freight $322 18 Pitt-Ohio Express Member of Reliance Network for national coverage $310 19 Central Freight Lines Decline due to reduction of footprint in Midwest and Pacific Northwest $308 20 Dayton Freight Lines* $247 21 A. Duie Pyle $236 22 New Century Transportation* Light-asset load to ride hybrid LTL operation. SJC Estimate $219 23 Milan Express* $190 24 Wilson Trucking* $163 25 Daylight Transport* Light-asset with concentration on west coast $159 2008 TOP-25 TOTAL REVENUES $29,195 * Revenues primarily for LTL operations, but include truckload and other services Source: Company reports and SJ Consulting Group estimates
How Downgrading can be Profitable:
Providing top-notch service can pay, even in a down market. Douglas G. Duncan says FedEx Freight's new 10:30 a.m. guaranteed service is becoming a hit with air freight shippers, who are downgrading to truck to take advantage of the comparatively bargain rates compared to air cargo.
"Customers will manage their supply chains but it's not a correct assumption that they will always go to a lower service product," Duncan says.
Customers often upgrade their service to help remove inventory. But it works both ways. Truckers are finding that with their 98-plus percent on-time ground service, they can market themselves to air cargo shippers at a fraction of the rates charged by high-cost air carriers.
FedEx Freight has the huge advantage of having access to nearly all of the customers of corporate sibling Federal Express while using similar marketing techniques.
"Both sides are in play," Duncan says. "People asked us, 'Why are you starting a 10:30 a.m. service at a time when everybody is trying to cut costs?'"
One person's downgrade may actually be another's upgrade, Duncan explains.
"You can use an LTL carrier to get to that 10:30 a.m. service window, you might actually be downgrading from air but still be at a cost advantage. Sometimes the service level shippers are moving to may be a downgrade in price, but an actual upgrade in service," Duncan says.
Comparing Rates:
Increasingly, freight shippers are using freight shipping rate comparison services such as www.ShippingSidekick.com to compare the rates of multiple trucking companies side-by-side. Shippers benefit with lower rates and freight haulers benefit from the added exposure to new shippers. The use of such services is expected to increase dramatically in the future.
Welcome to Shipping Sidekick!
Save up to 60% on shipping almost anything to almost anywhere!