DHL U.S. Principle Hub Obtains Global Security Certification
DHL Express hub at the Cincinnati/Northern Kentucky Airport is the latest facility in the DHL global network to receive TAPA certification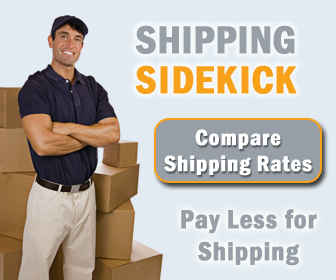 DHL announced today that its principal U.S. hub at the Cincinnati/Northern Kentucky (CVG) airport has been certified through the Transported Asset Protection Association (TAPA) program. TAPA certification is recognized globally as the industry standard for cargo facility and transport security and is awarded only to facilities that comply with the highest security standards. DHL Express has more TAPA certified facilities within its global network than any company in any industry in the world. All of DHL Express' global hubs are now TAPA certified.
The TAPA certification process is a two day, comprehensive security audit. During the assessment, independent auditors evaluated the DHL Express CVG hub on employee security training programs, access to shipment sorting zones, facility alarms and other security measures. The DHL Express CVG hub received this highest level of certification as a result of its audit scores and the company¿s commitment to enhancing security standards to promote better and safer global service offerings.
"DHL leads the express and logistics industry in security standards and our recent certification at CVG is evidence of our continued commitment to shipment security," said Jack O'Neill, Vice President of Operations, DHL Express USA. "DHL is proud to offer our customers both the enhanced security and loss prevention savings that this important certification provides."
TAPA is an association of professional high-tech and other companies promoting higher security standards in the international shipping and air cargo industry. The association provides a unique forum that unites global manufacturers, logistics providers, freight carriers and law enforcement agencies with the main goal of reducing losses from international supply chains. In an ever changing global market environment, shipment security is a vital concern to shippers because better security measures lead to lower loss levels, which result in reduced shipping costs and end-user savings.
The DHL Express CVG hub is the first DHL facility in the U.S. to be TAPA certified. As a global leader in TAPA certification, DHL has more than 160 TAPA certified facilities throughout the world and has made substantial investments in state-of-the-art technology and infrastructure to develop and secure its customers' supply chains. To ensure continued security throughout its network, DHL Express plans to achieve TAPA certification at all Express U.S. gateways.
Welcome to Shipping Sidekick!
Save up to 60% on shipping almost anything to almost anywhere!