UPS Partners With The USPS To Make It More Convenient to Return Goods
UPS Joins The U.S. Postal Service to Enable Consumers To Return Packages via Home Mailbox.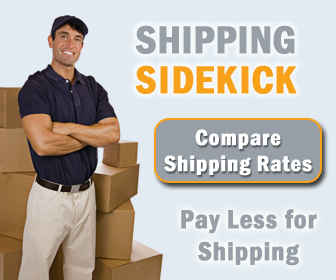 UPS today announced it is launching UPS Returns Flexible Access, a new service with a unique label that allows consumers to drop returns at any U.S. Postal Service (USPS) location or personal mailbox in addition to the thousands of UPS locations nationwide.
UPS began testing the service last year with a few retailers such as BuySeasons, the largest retailer of costumes and party supplies on the Internet. Because of the positive customer response, UPS now is making the returns service more broadly available.
"Our experience with UPS is enabling growth for our business and allowing us to provide a higher level of service to our customers," said Terry Rowinski, vice president of operations for BuySeasons. "UPS Returns Flexible Access is an innovative solution and we are excited to be one of the first customers to implement the product into our business model."
UPS Returns Flexible Access utilizes the Postal Service's Parcel Return Service, combined with UPS's own drop-off locations and delivery network, to provide retailers' customers with increased convenience when returning items. Customers of participating retailers receive special package labels that allow them to enter returns packages in more than 150 million postal access points - including personal mailboxes - for their postal carrier to pick up.
Consumers also can drop the package off at their local U.S. Post Office, in postal collection boxes or at traditional UPS drop-off locations including The UPS Store, UPS drop boxes, UPS customer centers, third-party retailers (Office Depot, Staples, and Authorized Shipping Outlets) or hand it to a UPS driver. The combination of UPS and postal access channels creates the most extensive returns network available to consumers today.
After a returns package is transported to a Postal Service location for dispatch to UPS, a UPS driver picks it up and transports the package back to the retailer via the UPS ground network. This offers retailers an inbound view of returns packages, facilitating improved customer service and cost savings due to better inbound operations planning.
"This game-changing consumer-to-business returns service improves UPS's returns portfolio, which is already the most extensive in the industry," said Linda Shepherd West, new product development director at UPS. "Working with the U.S. Postal Service to process returns through more than 150 million access points provides retailers the added flexibility they need to enhance their customer's overall experience."
UPS Returns Flexible Access is just another example of the enhancements UPS is making to its market-leading returns portfolio. UPS Returns services feature better time-in-transit than traditional returns consolidators. In addition, most UPS Returns services are available internationally, simplifying the returns process from 98 countries or territories around the globe. The UPS Developer Kit enables customers to integrate UPS Returns into their own Web sites and enterprise applications.
To learn more about UPS Returns Flexible Access, visit www.ups.com/flexibleaccess.
Welcome to Shipping Sidekick!
Save up to 60% on shipping almost anything to almost anywhere!